---
Our Avocado Knowledge
Our Technical Horticultural Representatives and stores are present in the main avocado growing regions in the North Island.
Fruitfed Supplies also launched its avocado monitoring programme in 1997 and is now the largest certified Avogreen monitoring operator, a programme administered by New Zealand Avocados. AvoGreen monitoring is based on integrated pest management principles to help growers use suitable crop protection products and improve pack-out.
---
Avocado Tech-Know Tips For June




________________________________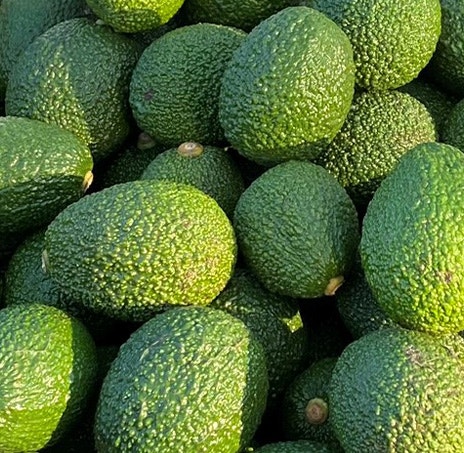 Protect trees from frost if your site is prone to it. June is a good time to undertake structural pruning, helping increase light and spray penetration into the canopy and managing next season's crop load.
Six-spotted mite numbers can increase during winter months which is the only period when Paramite® can be used. Avid® and Mit é Mec® plus D-C-Tron® Plus Organic can also be used to control mites.
Wet weather experienced through autumn can create prime conditions for fruit rots which can be treated all year round with coppers such as Tri-Base Blue®. A minimum of eight copper applications per year are recommended, and June is a good time for one of these applications.
Complete leaf and soil testing and develop a fertiliser plan based on the results. Nitrogen helps alleviate any leaf yellowing during this period. Cooler soil conditions can limit root uptake of nitrogen and heavy rain causes nitrogen losses through leaching. Apply foliar nitrogen with low-biuret urea which is a safe and efficient form of nitrogen for leaf absorption. Yara Safe-N™ is another option.

ACVM Registration Numbers: Avid® #P004648, D-C-Tron® Plus Organic #P006102, Mit é Mec® #P005994, Paramite® #P008274, Tri-base Blue® #P008732. Read the registered label before use.
Here's The Latest Avocado News From Our Knowledge Hub
---
Our Citrus Knowledge
The Fruitfed Supplies team in Hawke's Bay, Bay of Plenty, Gisborne, and Northland offer product knowledge and support to orange, mandarin, grapefruit, and lime growers.
Crop monitoring is also an important part of Fruitfed Supplies' offering to the citrus industry. Timely pests and disease monitoring goes hand in hand with our Technical Horticultural Representatives' crop management recommendations and accurate reporting for accurate decision making and auditing purposes.
---
Citrus Tech-Know Tips For June




________________________________
At this point in the season, early sweet oranges, early navel oranges and mid-season mandarins are coming into harvest.
If the weather remains mild, control greenhouse thrips when needed on late harvest varieties. If preharvest, D-C-Tron® Plus Organic is the best option. Fyfanon® can be used but be aware of the withholding period of up to 28 days in some markets.
When harvesting, check for mites. If present, control with D-C-Tron Plus Organic.
Brown rot can be more prevalent in cooler, wetter conditions. Manage by applying copper such as Tri-Base Blue®. Pruning to ensure tree skirts are not touching the ground also helps prevent brown rot infections.
Undertake soil testing this month, preferably at the same sites as previous samples. This information is important for developing next season's fertiliser programme. Apply post-harvest foliar sprays of Bud Builder Flo to replenish valuable nutrients including magnesium and zinc.
Floral induction and initiation start in June, so consider flower manipulation with GIB40 / GIB3.

ACVM Registration Numbers: D-C-Tron® Plus Organic #P006102, Fyfanon® #P008240, GIB-3™ #P00722, Tri-base Blue® #P008732. Read the registered label before use.
Here's The Latest Citrus News From Our Knowledge Hub