---
Our Kiwifruit Knowledge
Fruitfed Supplies has worked with kiwifruit growers from the very early days, focusing a good portion of their research and development on this important crop to the New Zealand economy.

Our Fruitfed Supplies team also works with Kiwifruit Vine Health and postharvest facilities. These relationships ensure our Technical Specialists are up to date on issues and topics affecting the kiwifruit sector, allowing them to work collaboratively and share this information to the wider industry, including growers.
---
Kiwifruit Tech-Know Tips For June




________________________________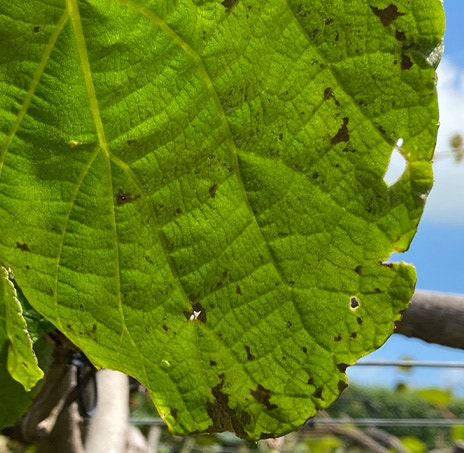 As harvest finishes, it's time to induce leaf-fall with the application of copper sulphate. Protect vines from frost, particularly in frost prone or high Psa disease pressure sites, as it can be a factor in Psa disease development.
Psa control continues to be important in cooler and wetter weather. Copper is the only product option at this time of year. Kocide® Opti™ or Tri-base Blue® are both good options and Nordox™ is available for organic growers. When pruning starts, remember to maintain tool hygiene between pruning cuts to prevent the spread of Psa and remove cankers and dead canes as these can be an inoculum source of Psa. Protect the pruning wounds with copper paste or spray to protect against Psa. Pruning wounds can also be protected against other pathogens by using Greenseal Ultra or PruneTec®.
If applying post-harvest foliar fertilisers, ensure leaves are still in good condition. Important post-harvest nutrients include nitrogen if leaf sample results show it's needed. Low biuret urea or Safe-N are good options. Consider Magflo300 for magnesium, and Gramitrel and Bud Builder Flo for trace elements such as manganese and zinc.

ACVM Registration Numbers: Greenseal® Ultra #P008180, Kocide® Opti™ #P007726, Nordox™ 75 WG #P006085, PruneTec® #P008878, Tri-base Blue® #P008732. Read the registered label before use.
Here's The Latest Kiwifruit News From Our Knowledge Hub