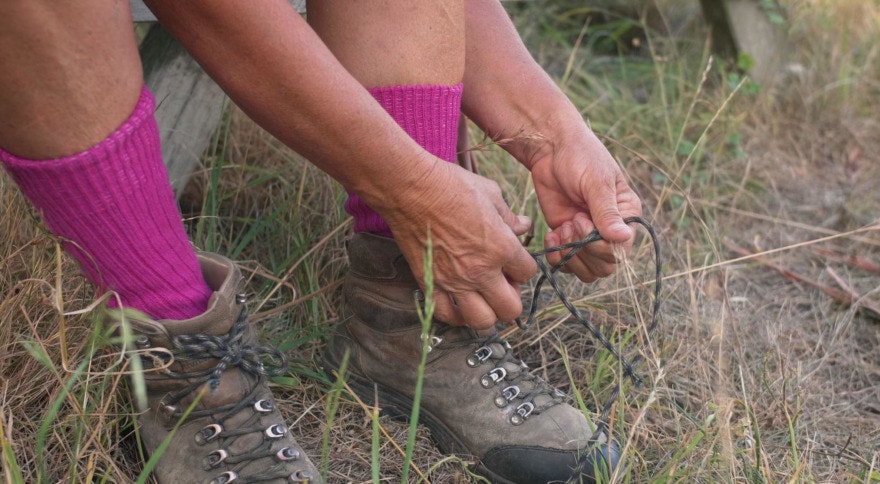 The Boundless range: Investing in New Zealand's wool growers
---
Just released, the Boundless range is a collaboration between Norsewood Knitwear and PGG Wrightson Ltd, born from a desire by both organisations to support New Zealand wool growers.
Both companies wanted to provide New Zealanders with an opportunity to enjoy a 100% locally made apparel range, manufactured with wool that has been ethically grown and is comfortable to wear.
As Greg Radich, Managing Director of Norsewear Knitwear says, "We believe the Boundless range is a great way of supporting and adding value to wool growers and the wool industry. The Boundless sock is manufactured from a blend of wool fibres and nylon for durability and comfort and complements our existing Norsewear range currently sold in PGG Wrightson stores."
As Mark Hunter, PGG Wrightson Wool Senior Wool Trader, explains, "the wool is grown by PGG Wrightson Wool IntegrityTM partner growers and purchased by us. The wool is scoured and delivered to Woolyarns New Zealand in Wellington for blending, dyeing and turning into yarn. From there, the yarn is delivered to Norsewood Knitwear in the Central Hawke's Bay who then manufactures the Boundless range."
With consumers increasingly interested in purchasing sustainable and ethically produced products, PGG Wrightson Wool's export arm, Bloch & Behrens Wool, created the Wool IntegrityTM brand in 2015.
With the Wool IntegrityTM stamp, the Boundless range is internationally recognised as meeting criteria around animal welfare, environmental sustainability, traceability and wool quality. As a Boundless sock wearer, you can be confident these standards have been met as a part of the production process.
"Our Wool IntegrityTM growers abide by five internationally recognised freedoms of animal welfare. This means the sheep are free from thirst, hunger, discomfort, pain and disease, distress and have the freedom to express their normal behaviour," says Mark.
"We are proud to offer the Boundless range and show New Zealanders we have an investment all the way through the product life cycle, from the farm gate through to delivery into our PGG Wrightson retail stores."
Sold exclusively through PGG Wrightson, the first of the Boundless range is a sock available to purchase from 1 March, available in charcoal and pink colour. The sock will soon be followed by a beanie and glove, each offering a quality woollen product ready to wear this winter.
To purchase the Boundless sock, visit us online at store.pggwrightson.co.nz/boundless-range or one of the 91 PGG Wrightson stores located throughout the country.