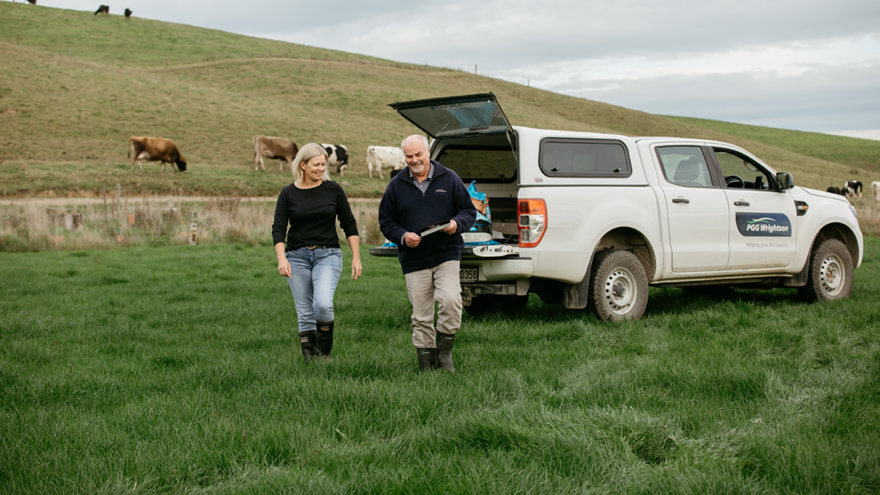 Calf milk replacer: a consistent source of nutrition
Dairy Farmer and Calf Rearer Kirsty Bodle is committed to ensuring her calves get the best start in life. Rearing 160 heifer replacements and 160 Wagyus, she uses MaxCare Premium calf milk replacer as a consistent source of nutrition.
Based in Southland, the weather is always challenging for calves. The Bodle family also has coccidia on the property and rotavirus in their new shed. To overcome these challenges, Kirsty puts a lot of effort into caring for her calves, with colostrum, milk feeding and shelter being her priorities.
"The calves are picked up twice daily and more often in bad weather. Every calf is bottle fed two litres of colostrum; the weaker ones are tubed with three litres. They all receive a nutrient supplement too," explains Kirsty.
She tests the colostrum from every cow to ensure she feeds the best colostrum for that day.
The calves are kept inside for as long as possible, and they are treated to help control the rotavirus challenge. The pens are filled with 40 calves fed once a day. In the past, Kirsty fed whole milk but once she switched to MaxCare Premium calf milk replacer, she hasn't looked back.
"I switched to MaxCare Premium for a few reasons," she says. "I could see that every calf would get a consistent, nutritionally balanced feed with probiotics. MaxCare Premium contains Bovatec which provides coccidiosis control and it is more cost-effective than taking milk from the vat."
After colostrum, Kirsty puts her calves onto fortified transition milk and then onto straight MaxCare Premium.
Kirsty finds feeding with MaxCare Premium to be easier than milk feeding. "Using a milk mixer, we make up 1,000 litres of milk at a time. Warming it up is easy and I know exactly what nutrients each calf is getting.
"The calves feed well and grow well. At three weeks, they are gaining around 700 grams per day."
Product supply is guaranteed too. "We know how much milk replacer we'll need through the season, so all it takes is a quick call to PGG Wrightson and we can collect our order within a day," says Kirsty. "The Winton store is a big part of our community. Andrew, the Store Manager, and his team know our farm well and we never have problems getting what we need."
Weaning is not an exact science for Kirsty. "I look at the body of the calf," she says. "Generally, I wean calves over 80 kilograms but will feed some for longer as they may not be developed enough. With a stringent rearing protocol and good nutrition, we're proud to produce strong and healthy animals."
Sponsored by Maxum