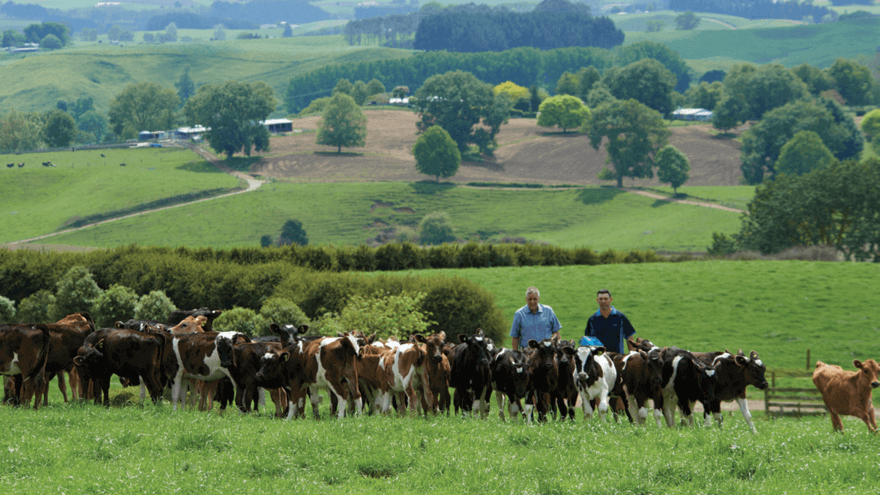 Capsule provides reliable facial eczema treatment
---
FarmRight Dairy Farm Manager Shane Duncan says The Time Capsule® is akin to an insurance policy against facial eczema (FE) in his young stock replacements. He's used The Time Capsule for years as he believes the treatment is convenient and cost-effective.
Shane manages FarmRight's Te Tumu Paeroa Dairy Limited Partnership, an 820 cow dairy operation near Ōtorohanga.
In his sixth season here, he relies on PGG Wrightson for animal health, ag-chem and seed, working closely with Technical Field Representative Arnold van Straalen.
"We have a good relationship with PGG Wrightson," says Shane. "They look after a number of FarmRight properties. Arnold has a good handle on our operation and he's a wealth of knowledge. I can ring him with any questions I have."
The Ōtorohanga weather is perfect for growth of the fungus that causes FE and Shane is well aware of the damage this disease can do to both his young stock and lactating cows.
FE is hard to spot when stock graze off the main farm with most of the damage being sub-clinical (internal). It takes about 10 days from ingestion of the spores on pasture to see evidence of liver damage so the best solution is to prevent it.
Shane and Arnold have an animal health plan to protect the cattle on-farm using grazing management, crops and zinc.
"The Time Capsule is not the only option for farmers," adds Arnold, "however it is critical to get the dose right and the different size of The Time Capsule makes this easy to achieve."
The timing of treating with The Time Capsule depends on the season, and as Arnold says, "spore counts vary from farm to farm and even paddock to paddock."
Shane watches the local spore counts and monitors overnight temperatures and rainfall. "We put zinc hepa through the water system for the cows beginning a few weeks before we think the risk will be high. That way the cows will get used to the taste and we can increase the dose to the correct level," says Shane. "We give the heifers a Time Capsule in early February which provides four weeks of protection, and depending on the ongoing facial eczema challenge, we may treat again in March. "
Shane appreciates not only Arnold's advice and support, but also the assistance he receives from the team at the Ōtorohanga PGG Wrightson store who look after his animal health needs too. "Arnold will deliver products to me on-farm if he's coming out this way, otherwise I pop into the store to pick up drench, minerals or metabolic treatments as we need them," says Shane.