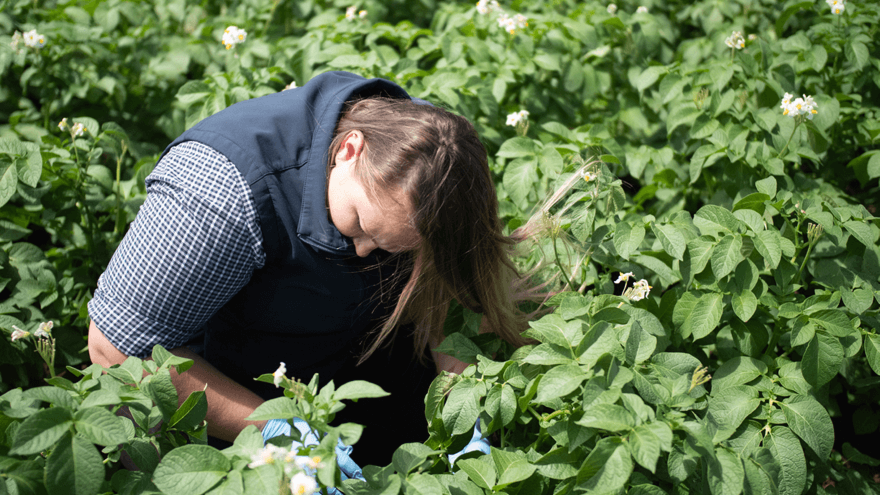 Crop monitoring in vegetables
As new season spring temperatures increase, insect numbers and disease pressures also rise, highlighting the need for accurate data from regular, detailed crop monitoring to allow informed decisions about any necessary control measures.
The Fruitfed Supplies potato monitoring programme covers all major diseases and insect pests. In Canterbury, the focus is on the Tomato Potato Psyllid (TPP) which needs to be controlled early to prevent establishment and rapid increases of destructive TPP populations. In Pukekohe, Fruitfed Supplies has launched a regional survey response to combat Potato Tuber Moth (PTM) which utilises pheromone traps to monitor this key pest. In both regions, all pests are recorded when monitoring with growers opting for a specific focus where necessary.
Onion thrips numbers can also rise rapidly in a short period of time, with the rate of increase rising as temperatures rise through the season. The selection of the best chemical control option depends on what is happening in the crop with thrips numbers, the ratio of adult thrips to juvenile thrips, and the population increase from last week all part of the decision making process.
Aphid flights also increase in spring, causing crop damage through their feeding action and spreading viruses from crop to crop. Some aphids are typically found in only one crop, such as the lettuce, onion and potato aphids. There are also species, such as the greenpeach aphid, which are found in several crops.
Crop monitoring is the backbone of an integrated pest management programme and Fruitfed Supplies offers a detailed crop monitoring service.
For more information, please contact your local Crop Monitoring Co-ordinator, or speak to your local Technical Horticultural Representative.