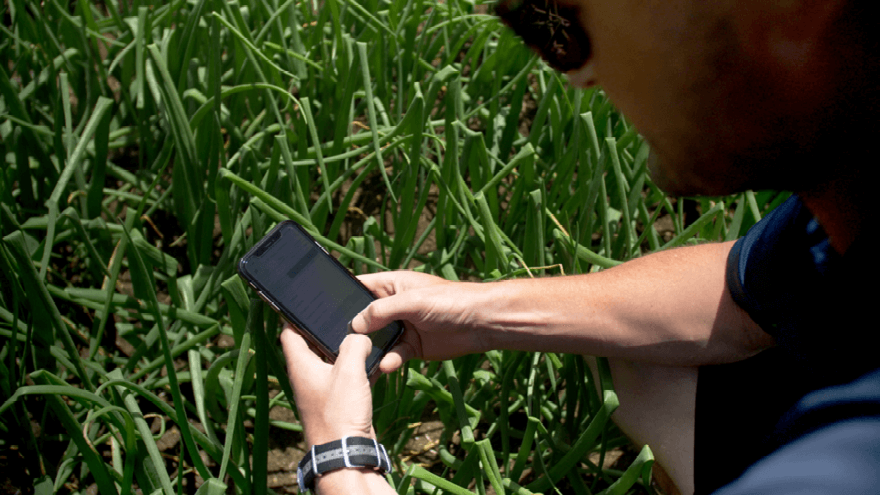 Digital tool opens door to on-farm traceability
PGG Wrightson's Technical Field Representatives (TFR) are out in the field daily, so the team appreciates the increasing challenges faced by farmers around record keeping, compliance and traceability to meet market access, environmental and regulatory obligations.
With food safety and traceability now consumer non-negotiables, the team at PGG Wrightson identified the need for digital tools to enhance farm management and productivity. Researching suitable options, Greenlight Farm Management, created by United Kingdom based company, Muddy Boots, was chosen.
For the last 25 years, Muddy Boots has been developing software to manage traceability in end-to-end supply chains. Agronomy solution, Greenlight Farm Management, is currently used in over 35 countries, managing more than 15 million hectares of land¹. In 2020, Muddy Boots was purchased by TELUS Agriculture which Max Spence, PGG Wrightson's Precision Manager, says "represents a huge vote of confidence in the value of Greenlight Farm Management. TELUS Agriculture has significant resources and is focused on bringing together the connectivity and functionality of more than a dozen precision companies. We see a positive future for this software."
Most importantly for PGG Wrightson was the software's functionality, recording crop inputs, including products used within fertiliser and spray programmes that form a part of the supply chain. As Max says, "Greenlight Farm Management meets our core value of providing farmers with a tool that will enhance the management of an operation by producing reports for auditory purposes more easily."
In partnership with Muddy Boots, PGG Wrightson brought Greenlight Farm Management to this country with the software adapted with New Zealand specific nutrient information and crop protection product recommendations. Farmers can communicate and record what they are doing and seeing on-farm, sharing these records and insights with their contractors, managers and PGG Wrightson TFR's.
TELUS Agriculture have a suite of digital products and are developing connectivity options to enable the wider agritech community to be more accessible. In New Zealand, Muddy Boots and PGG Wrightson developed a crop monitoring solution, a valuable addition to Greenlight Farm Management, as it allows PGG Wrightson crop monitoring scouts to record disease and pest pressure in crops and paddocks, and share this information with TFR's and farmers. This information provides the rationale for a spray programme and feeds back into the supply chain for traceability purposes.
Since its introduction by PGG Wrightson in 2016, TFR Kaleb Bolton has used Greenlight Farm Management to record the fertiliser and spray programmes he has recommended for his customers as well as having a crop history by paddock. "All this information is stored on one platform making it a great tool for recording data, making observations and reporting for audit purposes."
In the coming months, we'll be introducing Greenlight Farm Management and how its functionality can assist with your farm management. For any questions, or to organise a free trial, contact your local Technical Field Representative.
¹ Muddy Boots by TELUS Agriculture. (2021). Greenlight Farm Management brochure. Retrieved from https://muddyboots.com/products/greenlight-farm-management.