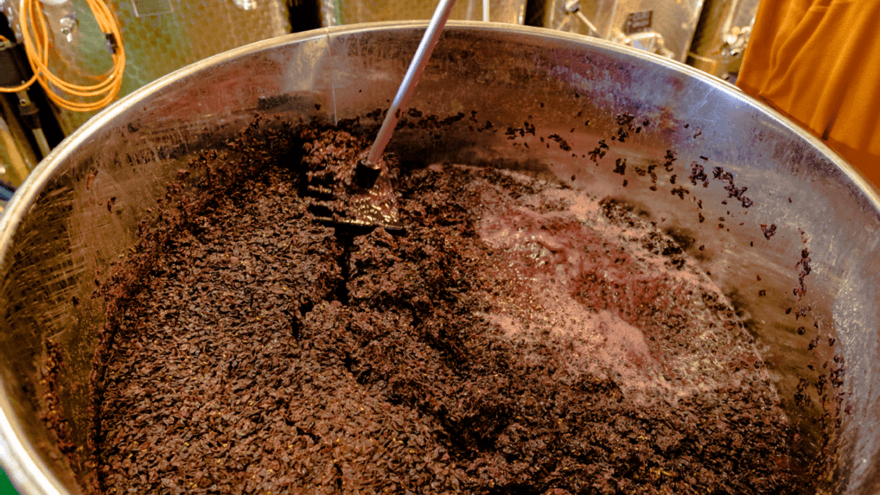 Fresh products in winery line-up
As New Zealand winemakers keep an eye on this season's grape crops, several new products in the Fruitfed Supplies winery line-up may also catch their attention for this year's vintage.
Global consumers' ever-increasing preference for vegan-friendly options continues to flow through to the wine sector. Hawke's Bay-based Winery Specialist Mark Cairns says the Fruitfed Supplies Winery team is working with international suppliers to provide more products to meet this demand.
The new vegan product line from Ersblöh does not contain animal components, covering all winemaking applications and processes with results which equal or better the conventional products.
"One example is LittoFresh Chito Flot," Mark says. "Rather than using animal-derived gelatine for juice flotation, the Chito Flot is a liquid blend of pea protein with added chitin-glucan for fining and flotation. It enables quick and strong clarification of the wine during flotation and sedimentation. The flotation cake rises quickly and can easily be separated from the clear must. Several wineries have indicated their plans to trial this vegan-friendly product during this coming vintage."
Mark highlights another vegan-friendly fining agent called LittoFresh Origin. "A pure pea-derived phytoprotein, Origin is just as effective as products containing casein, absorbing oxidising phenols (brown colouration) and preventing loss of aroma in white or rosé must."
LittoFresh Origin has specific flocculation properties and increased reactivity to phenols. In red wines, it gently refines and balances the structure. In whites, it refines aromas and reduces unripe, green notes. This hypoallergenic fining agent is certified organic in Europe.
The bentonite range from Erbslöh has a strong track record in New Zealand wineries being used for clarification and protein absorption. Five Erbslöh bentonites are classified as vegan suitable, including Aktivit, Seporit, NaCalit, FermoBent and Granubent Pore-Tec with the first four of these also being BioGro certified.
The Winery team has their 2021 product range ready to go for this season's vintage with a wide array of dry goods such malic and tartaric acids and food grade DAP, yeasts and enzymes, filtration and clarification products, and cleaning products.
For more information about the full winery supplies range, please talk with the Winery Representative in your region.