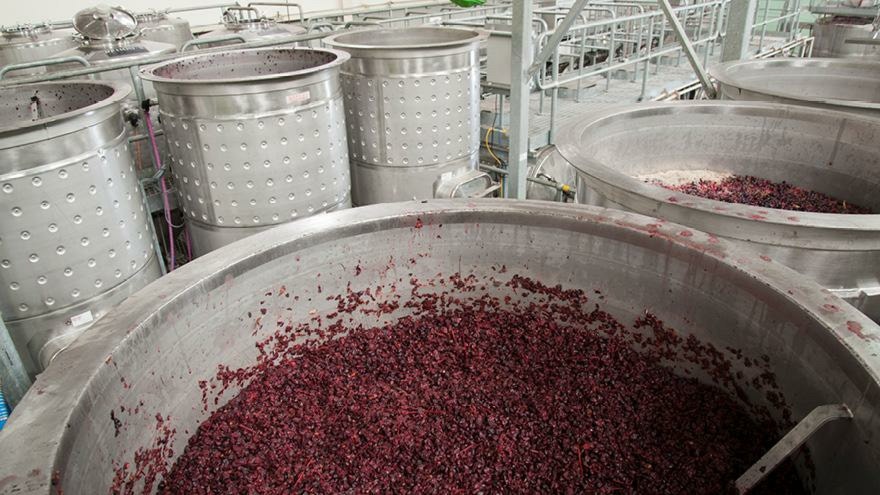 Supporting wineries with specialised fermentation aids
The Fruitfed Supplies Winery team is gearing up for another busy vintage season with winemakers around the country.

Among the comprehensive array of dry goods, yeasts and enzymes, filtration and clarification products, and cleaning products are the fermentation aids that Fruitfed Supplies sources from AB Biotek.

Hastings-based Winery Representative Mark Cairns highlights two Mauriferm™ products which are alternatives or supplements to Diammonium Phosphate (DAP).

First is Mauriferm Plus, a unique fermentation aid containing inactive dry yeast, thiamine and diammonium phosphate which is used to improve fermentation and reduce the risk of stuck and sluggish fermentations.

This product was developed in Australia by AB Mauri's Global Technology Group, which produces the inactive yeast in-house from high grade ingredients. The nutrition of the entire yeast cell is incorporated in Mauriferm Plus, a main difference to other alternatives on the market.

Mauriferm Plus works in three ways to improve fermentation. Mark explains: "The cell walls of the inactive yeast in this product adsorb toxic medium-length chain saturated fatty acids. These toxic fatty acids can accumulate during fermentation to inhibit sugar transport into the yeast cell, which results in a slow or stuck fermentation. Yeast cell walls in Mauriferm Plus also provide a source of sterols and other components essential for yeast cell division."

The product also provides nitrogen to support fermentation. Nitrogen is essential for protein synthesis and sugar transportation, and a lack of nitrogen can result in the production of undesirable compounds such as hydrogen sulphide. The yeast assimilable nitrogen (YAN) content of Mauriferm Plus is 26 mg N/L.

The addition of thiamine (vitamin B1) in Mauriferm Plus supports cellular metabolic activities such as protein synthesis, sugar metabolism, enzyme activity and cell wall synthesis. The addition of thiamine can also reduce the levels of acetic, pyruvic and ketoglutaric acids, as well as reducing the amount of hydrogen sulphide that may be present.

Mark says: "Numerous local winemakers utilise this product which is approved by the International Organisation of Vine and Wine (OIV) and vegan friendly. The recommended dosage rate is 30 g/HL added directly to the juice/must when one third of fermentation is complete."

Mauriferm Activator also improves fermentation by removing toxic fatty acids and helps reduce the risk of stuck or sluggish fermentation. It also increases the mouthfeel of the finished wines.
This fermentation aid contains inactive dry yeast, the cell walls of which release sterols and unsaturated fatty acids that act as oxygen substitutes in an anaerobic environment. This action promotes cell wall growth and durability, resulting in a more reliable and consistent fermentation.

Mark says that by supplementing essential vitamins and trace minerals during fermentation, Mauriferm Activator ensures that the yeasts remain viable and healthy for the whole fermentation period. "This ensures that the yeasts are not producing off-aromas or flavours. The increased polysaccharide levels in this product can also have a positive effect on the texture and mouthfeel of the wine. The recommended dosage rate is 30 g/HL added directly to the juice/must at the beginning of fermentation. Organic winemakers will note Mauriferm Activator is BioGro certified, as well as being approved by the International Organisation of Vine and Wine (OIV) and vegan friendly.

Speak to your local Fruitfed Supplies Technical Horticultural Representative for more information about our range of winery supplies.