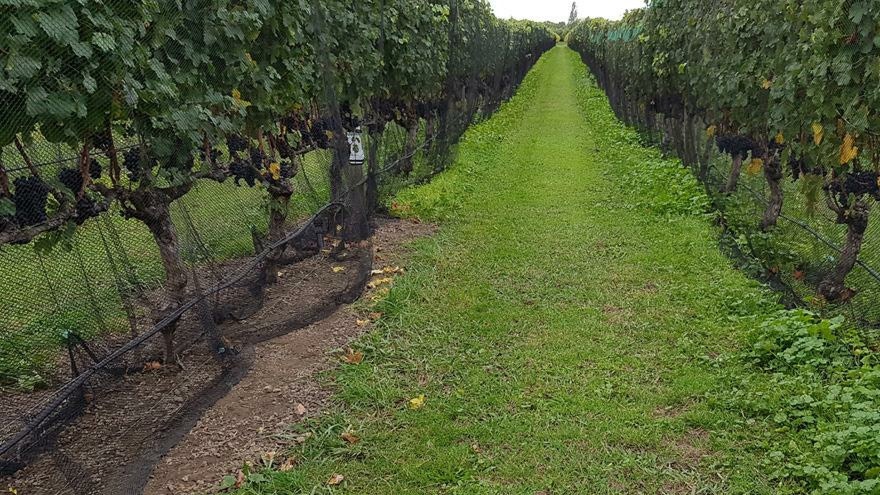 It's all in the details
If you're one of the increasing number of viticulturists and orchardists using Chateau® for season-long weed control, now is a good time to review the best use guidelines for this once-a-year-product.
Nufarm Technical Specialist Cynthia Christie explains: "This ensures you capture the benefits of Chateau, which include economic, effective weed control without the need for repeated spraying during the growing season; and an important option to assist with herbicide resistance management."
One thing that is really important is to check your spray equipment and re-calibrate if necessary. It's essential that your sprayer is fitted with the correct nozzles and set to the appropriate pressures to achieve the right spray droplet quality. This helps keep Chateau on the ground where it belongs instead of where you don't want it, namely in your canopy.
Chateau is not volatile, so there is no risk of drift of volatile gases, but spray droplet drift can injure your crop.
That's why it's also critical to avoid applying Chateau when wind or other environmental conditions are likely to cause droplets to drift onto vines or trees. Don't apply when wind speeds are less than 3 km/hr, or more than 30 km/hr.
Chateau should be applied to moist soil and needs at least 15 mm rain or irrigation within three weeks of application to fully activate the herbicide.
Treated soil may be blown onto fruit or foliage, so be mindful of dust during drier conditions. If you think this is a possible risk, especially immediately after application, irrigate to moisten soil and prevent dust, and don't mow or disturb the soil until it's had at least 15 mm of moisture.
For more information on how to use Chateau effectively, contact your Fruitfed Supplies Technical Horticultural Representative.
ACVM Registration Number: Chateau® #P009507. Read registered label before use.
Article supplied by Nufarm