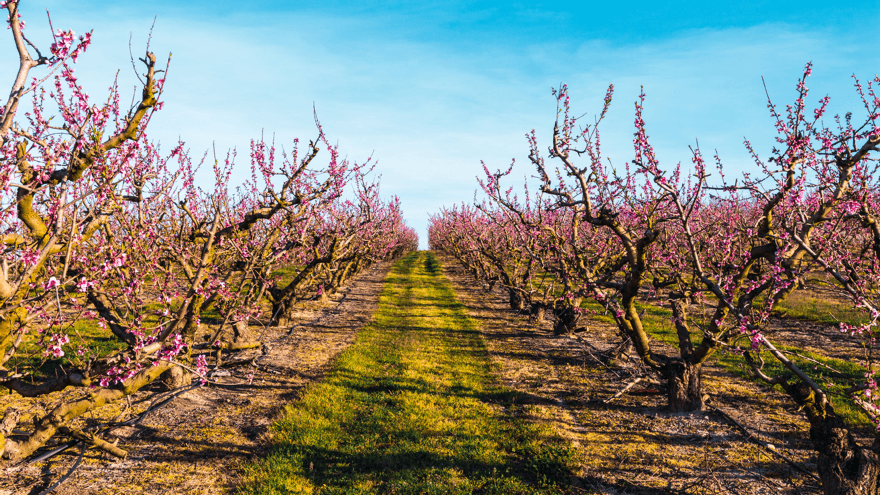 Key infection periods for brown rot
Brown rot, Monilinia fruiticola, can be an economically devastating disease for stonefruit growers. Infections result in yield losses through fruit rots at harvest. Latent infections not visible at harvest develop into rots in storage and reduce shelf life in the post-harvest food chain.
Certain cultural techniques help minimise brown rot infections. These include maintaining an open canopy, and removing diseased wood and mummified fruits to reduce inoculum sources in the orchard. However, for economic control, a seasonal fungicide programme is required.
The critical periods for fungicide applications are through the key infection periods which are from early flowering through to shuck-fall and then again at pre-harvest. Brown rot entry points for apricots, plums and cherries are through the sepals, petals, anthers and stigma, while in peaches and nectarines, the anthers are the vulnerable flower part.
Marc Fox, Horticulture Market Manager for Bayer CropScience, says: "Brown rot infections occur in ripening fruit when wet weather occurs three to four weeks prior to harvest. This can often be caused by a latent infection which has occurred over the flowering period."
Marc emphasises the need to apply the first brown rot protectant fungicide as the first flowers open.
"Protect newly-opened flowers particularly in anticipation of wet weather, then continue with a robust, season-long brown rot fungicide programme through to harvest in order to prevent infection development."
Two effective options to protection stonefruit against brown rot are Folicur® and Luna® Sensation.
Folicur contains the active ingredient tebuconazole, a DeMethylation Inhibitor (DMI) Group 3 fungicide, and its systemic properties have provided strong protection against brown rot infections for many years when used in the flowering or preharvest application windows. When applied as a preventative application from the first signs of pink bloom, Folicur contributes to further protectant action prior to flowers being fully open.
As a DMI fungicide, it is recommended to tank-mix Folicur with another product with good efficacy against brown rot to help reduce the development of resistance to the DMI.
Luna® Sensation is another proven fungicide to incorporate into a brown rot control programme. Like Folicur, it can be used either over the flowering period, or pre-harvest.
Luna Sensation contains two active ingredients, namely fluopyram, a Succinate DeHydrogenase Inhibitor (SDHI) group 7 fungicide, and trifloxystrobin, a strobilurin Group 11 fungicide. The complementary properties of these two active ingredients are key to this product providing efficacy against brown rot and provide resistance management.
Marc adds: "Research¹ has demonstrated that because this control is so comprehensive, latent pathogens do not develop so quickly both close to and after harvest. Crops treated with Luna Sensation are not only disease free at harvest but can also have extended shelf life which gives growers a real advantage."
For stonefruit growers aiming for nil detectable residue levels in their crop at harvest, Luna Sensation can be applied over flowering from pink to petal-fall using no more than two consecutive applications with a minimum of seven days between applications. A maximum of three applications of Luna Sensation can be used per season.
With recent resistance testing results from some New Zealand stonefruit orchards showing reduced sensitivity to the DMI Group 3 fungicides, Marc urges growers to protect the brown rot fungicides which are currently available by following robust resistance management guidelines for all fungicide groups. Tank-mixing and alternating different chemistry groups are important parts of resistance management.
Speak with your Fruitfed Supplies Technical Horticultural Representative about the role that Folicur and Luna Sensation can have in your brown rot control programme.
¹ Bayer trial FD13NZL026APLS 2013/14 in nectarines, Hawke's Bay; Weaver Hort FD13NZL026CEOT 2013/14 in nectarines, Central Otago.