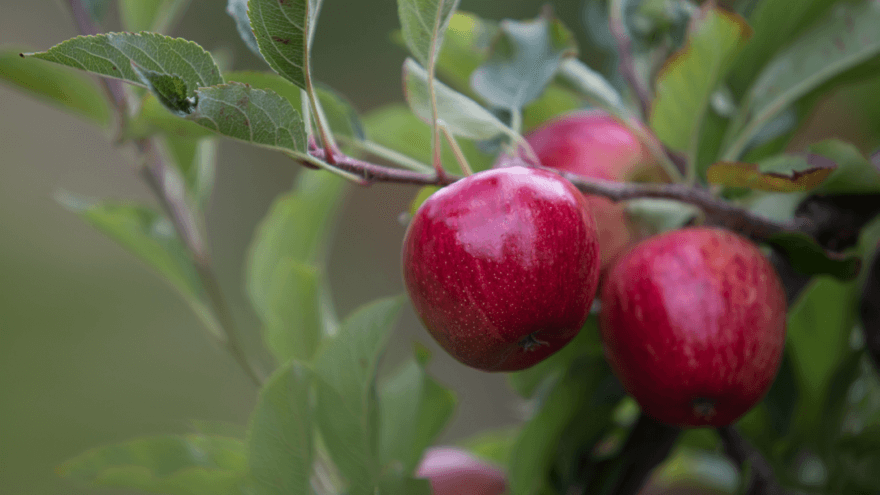 Key updates for Erger
Erger, from Valagro, has demonstrated its effectiveness as an apple management tool to move bloom earlier and provide a compact flowering period. Recent trial work from Fruitfed Supplies has contributed to a new label extension for the use of Erger.
The new label extension offers growers the option of two application timings.
The first and well-proven timing option is to apply Erger 35 +/- 5 days before natural bud-break to achieve two key outcomes:
» To shift bloom, and therefore harvest, earlier by seven to ten days, which aids harvest management and delivery of earlier fruit to market.
» To compress the bloom period by as much as five to ten days, which reduces the number of picks at harvest and reduces the risk of bad weather during flowering, creating suitable conditions for fire blight infection during the vulnerable blossom period.
The second and new timing option is to apply Erger at half the usual rate 20 +/- 5 days before natural bud-break to achieve one key outcome, namely bloom compression. This significant reduction in the length of the bloom period offers the crop management advantages as noted above.
Michael Hope, North Island Territory Manager for Valagro, adds: "The same assessment of Erger's impact on bloom compaction on spur wood resulted in an average of 11 days of flowering for the application 23 days before natural bud-break, and an average flowering period of 8.75 days for the application 18 days before bud-break."
The other impact of the new application timing at the half rate is that the flowering was not brought forward much or at all. On average, the 23 day application moved the start of flowering earlier by one day compared to the untreated control, while the 18 day application group started flowering on the same day as the untreated.
Michael explains: "This means growers are not adding any greater risk of frost impacting the success of flowering, while gaining the benefits of a compressed bloom period."
Fruitfed Supplies Technical Horticultural Representative Gary Speers adds: "In a year when weather conditions encouraged a compact bloom period, the Erger trial showed that it was possible to further compress the bloom period."
Using Erger with kiwifruit
Valagro and research partners have gained a better understanding of how the new formulation of Erger can be successfully used as a bud-breaker in kiwifruit.
A few years back Erger K was available for New Zealand kiwifruit growers. This formulation was phased out around the same time as Psa first hit local orchards. With market requirements to lessen
the use of harsher bud-breakers like hydrogen cyanimide, Valagro has teamed up with Wageningen University and Research in the Netherlands to better understand kiwifruit vines' gene responses to Erger at various timings.
Michael says: "Every living organism is made of DNA, the genes which control all the biological processes within that organism. Plants rapidly sense environmental signals which are then translated into changes in gene expression and reactions. Biostimulants, such as Erger, can also signal plant genes to change and react."
Erger has four main actions on target plant genes:
» Stimulating respiration
» Supporting enzymatic activity
» Stimulation of inorganic nitrogen metabolism
» Promoting synthesis of gibberellins
These actions are activating the bud-breaking natural process and give the plant more of what it needs to wake up naturally.
Michael notes that Erger bio-stimulant is safer for both users and the environment than the market standard bud-breaker product (hydrogen cyanamide).
Talk with your Fruitfed Supplies Technical Horticultural Representative for more details about the use of Erger as a bud-breaker in apples or kiwifruit.