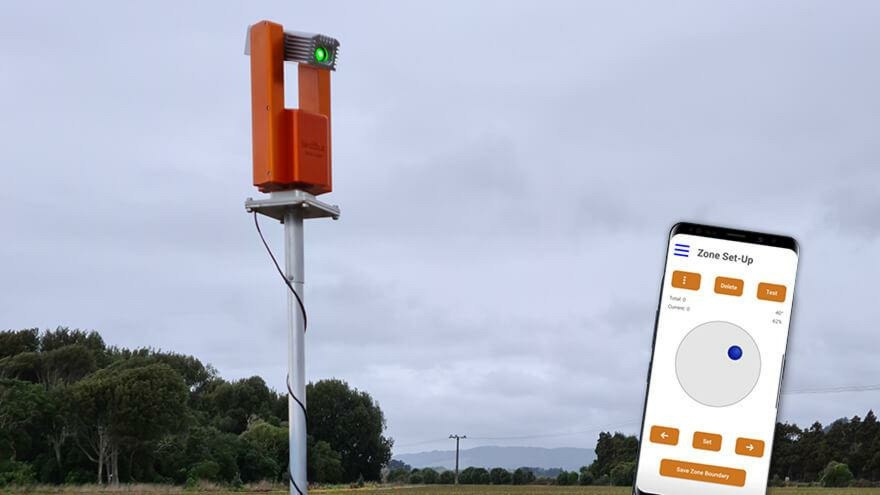 Laser bird deterrents creates savings
With labour shortages and increasing costs, fruit crop growers are looking at alternative methods of bird deterrents such as automated lasers.

Specialist lasers designed for deterring birds produce laser beams which are perceived by birds as a solid object. Birds have excellent eyesight which gives them a view of the entire laser beam and the ability to see the beam at a great distance. When the beam moves, birds view this as a threat and quickly move away from it. Lasers can be used to deter birds effectively across large areas.

Tyrone Yianakis, Technical Horticultural Representative from Fruitfed Supplies Marlborough, says that over the past two years, his clients have been pleased to have added lasers to their bird control programmes. "The lasers replace netting and staff riding around on ATVs. We've heard that their accountants were also happy with the cost savings!"

Recently released for the 2021-22 growing season is the Birdzout Auto Laser Ultimate, adding to the other two Birdzout models. Designed and manufactured in New Zealand, the Ultimate Laser adds new features for improved effectiveness and increased coverage to deter birds over a greater area than other Birdzout lasers.

Programmed by an Android or iOS app, there are new setup and run modes, including a pulsing beam, a boundary mode for programming, and multiple zone settings.
For more information about the Birdzout Laser range is available from your Fruitfed Supplies Technical Horticultural Representative.