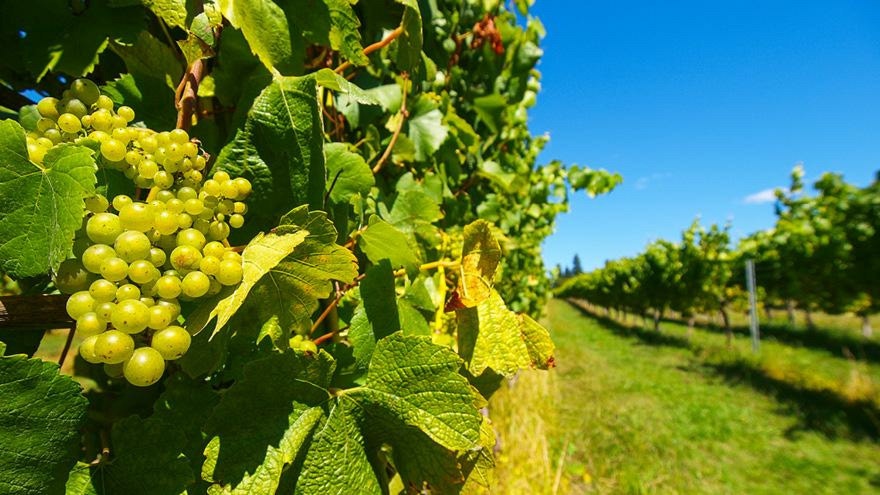 Managing Botrytis better with modern microbes
As the New Zealand wine industry continues to move toward a nil residue approach, biofungicides have a good fit for Botrytis control.

Now there's a yeast-like fungus-based option available from Nufarm which is BioGro approved and has a wide spray window right up to one day prior to harvest.

Fermentation studies conducted in Italy in 2009 and in France in 2011 by the independent research organisations Sagea and Staphyt respectively, demonstrated that two applications of Botector during the pre-harvest period had no adverse effect on grape maturity, fermentation, or wine quality. Notably Botector is exempt from the requirement of a maximum residue limit in food crops. In addition, Botector does not harm bees or beneficial insects as shown by its evaluation by the Environmental Protection Agency during the registration process.

Nufarm Development Manager, Alan Cliffe says Botector works well with a conventional spraying programme, helping growers protect their most valuable asset throughout the growing season.

Botector is the first product of its type registered in New Zealand for wine grapes. It contains two strains of Aureobasidium pullulans, a fungus commonly found in nature, which is antagonistic to Botrytis cinerea.

Immediately after application, Aureobasidium pullulans colonises potential disease infection sites, such as micro-scratches on the fruit surface, and then proliferates rapidly, competing with the Botrytis pathogen for both living space and nutrients.

It is this unique mode of action, known as competitive exclusion, which creates a physical barrier or shield against disease, explains Alan.

"It gets in first, so there's no room or resources for Botrytis itself to take hold."

This shield effect gives growers the key benefit of a new option to control Botrytis which enhances their fungicide resistance management strategies. As Botector is not from the conventional fungicide groups, there is a very low risk of the Botrytis pathogens developing resistance to it.

Alan says the results of using Botector on its own when compared to conventional spray programmes, or in combination with a standard programme have been encouraging. Trial work¹ in New Zealand was conducted over three years in Hawke's Bay, Gisborne, Marlborough and Nelson.

The trial data showed five applications of Botector at key timings throughout crop development, from 10 percent flowering to pre-harvest, could perform as well as a conventional four spray programme and, in one trial², it performed better in disease severity assessments than an alternative biofungicide programme.

Likewise, bracketing a standard three spray fungicide programme with applications of Botector at early flowering and pre-harvest indicated this could enhance the outcome of the standard programme.

Botector biofungicide has excellent compatibility with a broad range of commonly used insecticides, fungicides and adjuvants, but because it contains a living biological organism which can be negatively influenced by some mixing partners, it's important to confirm compatibility status before combining it with anything else.

"The active ingredients and surfactant systems of some products can reduce spore survival and colonisation rates," Alan explains. A table is available from Nufarm summarising biological compatibility with commonly used fungicides and surfactants.

For best results, Botector should be applied using standard spraying equipment, with the tank thoroughly cleaned prior to use. The suspension should be agitated while mixing, applying and after a stoppage, and should be applied in the morning or evening under cool, slow drying conditions. Use the mix within eight hours, and do not leave unused spray in the tank, as microorganisms in the product can multiply and block nozzles.

Leaf plucking and removal of trash from the bunch zone will improve airflow and spray coverage.

Botector comes in a dust-free, Water Dispersible Granule (WDG) formulation that is easy to measure and mix.

Talk with your Fruitfed Supplies Technical Horticultural Representative for more detail about this new biofungicide and its place in your Botrytis management programme.

¹12016-18 Nufarm trials in Hawke's Bay, Gisborne, Marlborough and Nelson.
²2018 trial by Peak Research in Hawke's Bay, NUNZ1841.
ACVM Registration Number: Botector® #P009700. Read registered label before use.