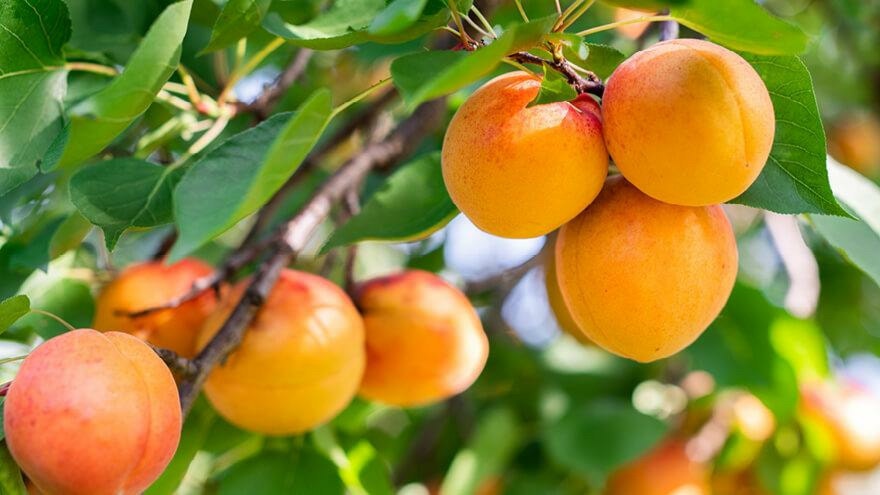 Managing crop maturity in apples and stonefruit
Seasonal conditions notwithstanding, the efficient harvest of apples and stonefruit in the weeks ahead hinges on the ability to optimise the orchard workforce, a critical resource that remains in short supply.

Many aspects of labour management are beyond grower control, despite continued industry efforts to increase the pool of available pickers and post-harvest staff in the wake of COVID-19.

However, manipulating crop maturity to help optimise harvest management without compromising fruit quality is something growers can address.

ReTain® plant growth regulator has physiological benefits for apples and stonefruit, specifically apricots, peaches, nectarines and plums. It is also an effective tool to help optimise available harvest labour.

Nufarm technical specialist Cynthia Christie says there are a number of ways for orchardists to utilise ReTain's benefits. For example, spraying part of a block means pickers can harvest the untreated crop first, while the ReTain treated crop maintains its quality to be picked when the grower is ready.

Cynthia explains: "Start now to utilise ReTain to its full potential, particularly for stonefruit.

"The timeframe can be quite tight if stonefruit growers have not already planned for this as applications are typically made 14 days pre-harvest, and that occurs before Christmas for the earliest local market cultivars, but it's definitely worth investigating if the schedule is feasible."

For apricots, plums, nectarines and peaches, the maturity delay is two to three days, which is enough to make a significant difference in fruit firmness.

Treated fruit tends to have fewer defects, handles better and maturity is more consistent than non-treated fruit. There is also a potential yield advantage in some varieties, because ReTain lessens the risk of fruit drop.

Apple growers have a longer lead time to review harvest dates for different blocks and varieties. Applications need to be made 21 to 28 days before harvest for varieties other than Braeburn and Cox's Orange Pippin, which are 14 to 21 days. Many growers focus on precise scheduling of ReTain applications to capture the full benefit of extending harvest by seven to ten days.

There are several factors to consider before application on apples:
Historical harvest dates can aid the decision about when to treat different blocks.
Track current growth conditions and temperatures because ReTain must be used with Freeway® organosilicone adjuvant to perform properly. This adjuvant should not be applied to hot fruit, otherwise there is an increased risk of lenticel damage, which affects fruit quality. The recommendation is to apply ReTain in the cool of the morning.
Do not mix with any horticultural product other than the specified adjuvant or Dipel® DF.
Pre-harvest calcium applications need to be considered before applying ReTain. Allow at least seven days between calcium sprays and ReTain, and it should not be applied if calcium residues are present or if previous calcium use has damaged lenticels.
After ReTain is applied, allow a 24 hour interval before any other horticultural product or irrigation is applied.
Where foil mulch or reflective films are used, ReTain should be applied before these are laid down.Do not spray ReTain if rain is expected within six hours from application.
Planning ReTain use for harvest management can be a complex task so seek the advice and support of your Fruitfed Supplies Technical Horticultural Representative to create a ReTain application plan.