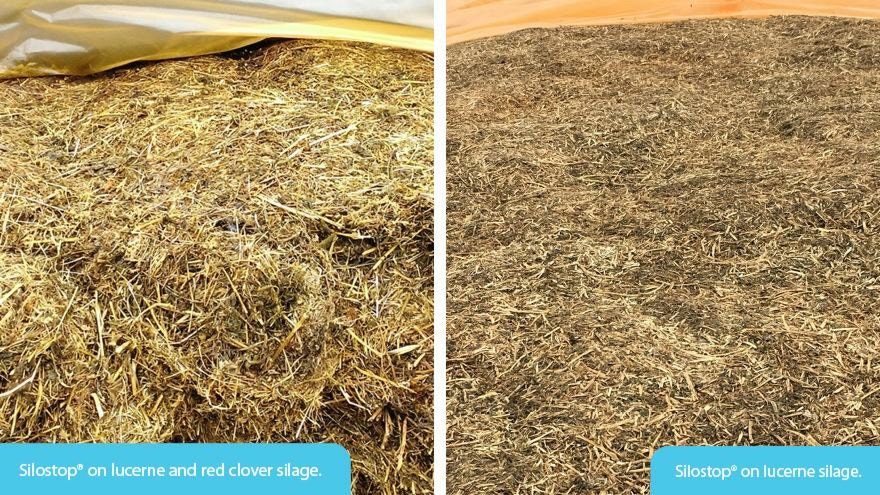 New technologies improve silage quality
New Zealand farm businesses can reduce silage spoilage and retain more nutrients in their forage utilising improvements in silage preservation technologies.
What you harvest is not what you get when it comes time to feed out. As soon as the crop is cut, silage losses begin as shown in Table 1. For every 100 tonnes of Dry Matter (DM) harvested, the average stack will have 80 tonnes of DM available after ensiling.
There is a financial cost to these losses. For example, if the silage costs 30 cents per kilogram of DM to get it in the stack and there is a 25 percent loss, the cost of silage fed is in fact 40 cents per kilogram of DM. If the loss was reduced to 15 percent, the cost of silage fed is 35 cents per kilogram of DM.
Silage with greater losses than normal can also have higher levels of protein degradation, lower metabolisable energy and be higher in mycotoxins which results in poorer animal health and performance.
One of the latest advancements in silage technologies has been in the quality of plastics used to seal silage stacks. In the past, with polyethelyene plastic (traditional black/white covers, typically 120μm in thickness), the only way to reduce oxygen transfer into the stack has been to increase the weight or thickness of the plastic. This uses a lot of plastic and tyre-to-tyre coverage is required to try to reduce spoilage. Losses under this system average 19.5 percent in the top cubic metre.¹
Compare this to next generation oxygen barrier film, Silostop® Orange, where the oxygen transmission rate is reduced to the point that one 45μm layer of Silostop Orange is equivalent to almost 60 black and white covers based on the amount of oxygen it lets through.² This has the benefit of using only approximately one third of the amount of plastic. The silage losses in the top cubic metre are reduced by almost half, to just 11.4 percent.
This technology comes from a combination of seven layers of polyethelyene and ethylene vinyl alcohol which has been co-extruded with a resin.
Combined with new bacteria technologies from Lallemand Animal Nutrition, silage losses can be reduced by improving the efficiency of fermentation and decreasing heating losses at feed out. Silage can also be opened safely at 15 days, rather than waiting for six weeks with previous bacteria strains.
For more information on reducing silage losses this season, contact your local PGG Wrightson Technical Field Representative.
Table 1: Where silage is lost in the process of making silage.³
| | |
| --- | --- |
| Potential losses during ensiling | % |
| Field loss | 4 - 15 |
| Fermentation | 5 - 11 |
| Effluent | 0 - 7 |
| Surface wastage | 1 - 15 |
| Aerobic deterioration | 1 - 15 |
| Total losses | 10 - 30+ |
References:
¹ Wilkinson & Fenlon. (2013). A meta-analysis comparing standard polyethylene and oxygen barrier film in terms of losses during storage and aerobic stability of silage. The Journal of the British Grassland Society.
² Michigan State University, Test D3985 – 21 percent oxygen.
³ Borreani, G., Tabacco, E., Schmidt, R. J., Holmes, B.J., & Muck, R.E. (2018) Silage review: Factors affecting dry matter and quality losses in silages. Journal of Dairy Science 101:3952–3979. https://doi.org/10.3168/jds.2017-13837.