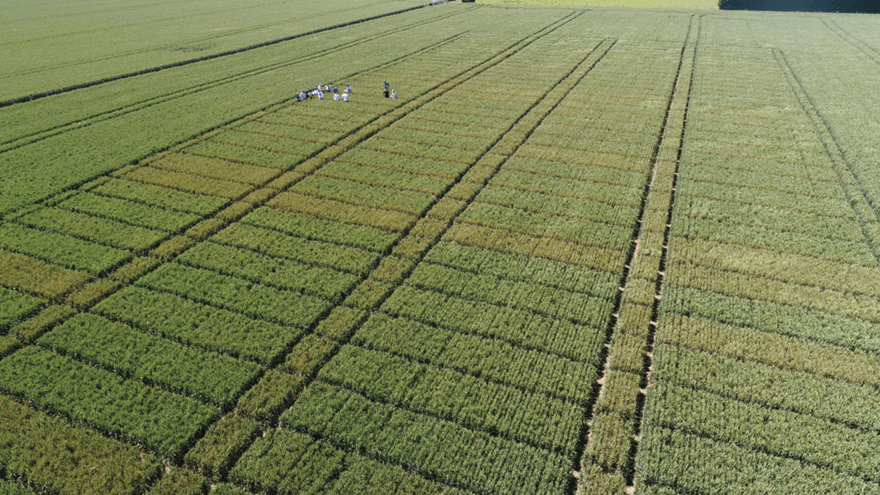 New Zealand growers first in the world to use new wheat fungicide
Questar™ fungicide was launched in August 2020 and provides New Zealand growers with a world class Septoria Tritici control in wheat while also delivering growers novel and unique attributes.
Questar features a new Mode of Action (MOA) in wheat with no cross resistance to existing MOA's. This means the product will control Septoria Tritici (Speckled Leaf Blotch) strains that are currently resistant to other MOA's.
Questar is the first naturally derived fungicide brought to market by Corteva Agriscience. Its unique active ingredient, Inatreq™, is produced by fermentation of a naturally occurring soil bacterium first discovered at Osaka University in Japan. As well as providing excellent fungicidal activity against Septoria Tritici, it has a favourable mammalian and environmental profile.
Inatreq active is the first of a new class of cereal fungicides, the picolinamides (Group 21), which have a different target site to other fungicides currently applied for Septoria Tritici control in wheat.
As such, Questar is a significant new tool for cereal growers to manage fungicide resistance in wheat as well as provide
Septoria Tritici and rust control when tank mixed with an appropriate fungicide.
Questar also offers wheat growers flexibility with their Septoria Tritici control programmes. Questar has curative and protectant properties and is formulated as a solo active ingredient, allowing growers to select the best tank mix partner for the target pathogen(s) and the seasonal disease pressure. The label allows treatment up to T3 application timing, although most applications will be at T1 or T2, which are the two most important fungicide timings for Septoria Tritici control.
Questar label recommends application of this product twice with a minimum application interval of 14 days, applying as a preventative spray when conditions favour Septoria Triciti. Alternatively Questar can be applied at the first sign of disease. Make a second application three to four weeks later if disease pressure persists or a re-infection occurs. Be sure to use the higher rate when disease pressure is high.
Field testing completed in New Zealand has been complex and thorough and nature has helped by providing three seasons of differing disease pressure, from moderate to high. As well as the untreated control plots, Questar trials compared disease control and crop safety with standard competitor fungicides and a range of different application rates and tank mix partners. In all of the trials (Tables 1 and 2) Questar treated plots yielded amongst the highest performing treatments, showing outstanding disease control and yield benefits.

Questar™ is registered in New Zealand for both conventional ground and aerial application and is available in a 7.5 L pack.
To learn more about Questar™ and its suitability as a fungicide to control Septoria Triciti in your cereal crops, talk to your local PGG Wrightson Technical Field Representative.