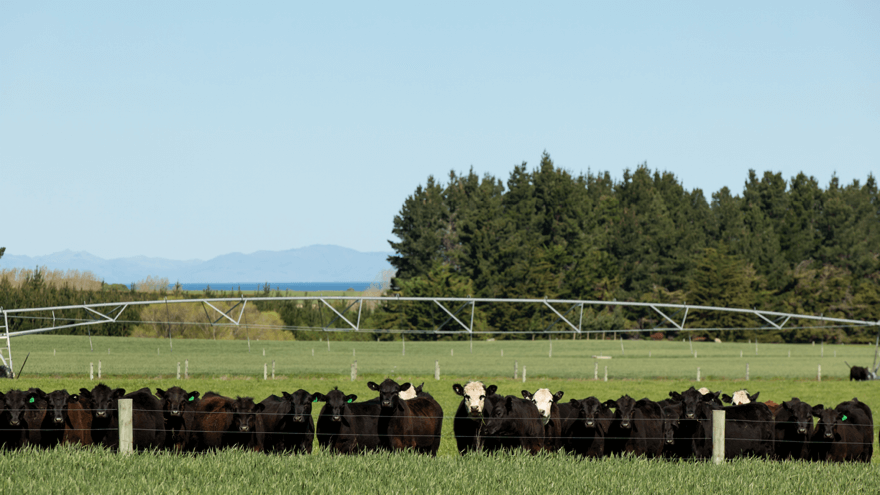 Partnership supports farmers to reduce greenhouse gas emissions
He Waka Eke Noa is a partnership between Government, the primary sector and Māori formed to work alongside farmers and growers to find practical solutions to reduce Aotearoa's greenhouse gas emissions (nitrous oxide and methane) and recognise on-farm carbon sequestration.
The partnership was formed in response to New Zealand's commitment to reducing emissions by 30 percent below 2005 levels by 2030¹. The Climate Change Response (Zero Carbon) Act sets out New Zealand's path to low emissions with specific targets for carbon dioxide, nitrous oxide and methane¹. He Waka Eke Noa's mission is to assist farmers and growers to reduce emissions, maintain or increase sequestration and adapt to a changing climate.
Instead of a tax on emissions at the processer, the He Waka Eke Noa partnership will work collectively with farmers and growers to design a better system, including farm-level pricing and on-farm sequestration, that will roll out by 2025.
The partnership plans, by the end of 2021, to have a quarter of farms to have estimated their greenhouse gas emissions and have a written plan on how to measure and manage the calculated emissions. This information will most likely form part of a Farm Environment Plan that many farmers and growers already have as part of industry assurance programmes, such as Fonterra's Tiaki programme, the red meat sector's NZ Farm Assurance Programme or horticulture's GAP Assurance Programmes¹. Those required to write such a plan are farming enterprises larger than 80 hectares, and those who have a dairy herd with a milk supply number or a feedlot. This covers about 97 percent of agricultural greenhouse gas emissions and 25,000 farms.
In November this year, He Waka Eke Noa partners will discuss pricing recommendations with their farmers and growers around the country, and in March next year, will take the recommmendations to Ministers.
By the end of 2022, 100 percent of farms will have calculated their greenhouse gas emission levels.
Come 2025, the outcome is for 100 percent of farms to have a written plan to measure and manage their greenhouse gas emissions, and for the agreed nationwide farm-level pricing system to be in place.
He Waka Eke Noa offers farmers and growers the following assistance:
1. To calculate your on-farm methane and nitrous oxide (greenhouse gas) emissions, use the tools listed on hewakaekenoa.nz/tools or talk to a trusted advisor or your industry body.
2. To understand what you can do to change your greenhouse gas emissions, read the farm planning guidance on hewakaekenoa.nz/tools or discuss with your industry body or supply company.
3. Our industry partners are adding greenhouse gas information in their Farm Environment Plans ready for farmers and growers to use.
4. Tools are available for you to calculate your on-farm carbon sequestration. He Waka Eke Noa is currently researching how to identify and recognise on-farm carbon sequestration. This could
include indigenous forestry and other woody vegatation which do not fit into the Emissions Trading Scheme.
Visit hewakaekenoa.nz to learn more about calculating your greenhouse gas emissions on-farm, or visit agmatters.nz for practical advice.

1 He Waka Eke Noa. (2021). Greenhouse gases: Farm Planning Guidance. https://hewakaekenoa.nz/wp-content/uploads/2020/12/2020-He-Waka-Eke-Noa-Greenhouse-gases-Farm-Planning-Guidance.pdf.

PARTNERS:
» Beef + Lamb New Zealand
» Dairy NZ
» Federated Farmers of New Zealand
» Horticulture NZ
» Federation of Māori Authorities (FOMA)
» Ministry for the Environment (MfE)
» Ministry for Primary Industries (MPI)
» Foundation for Arable Research (FAR)
» Dairy Companies Association (DCANZ)
» Deer Industry New Zealand (DINZ)
» Meat Industry New Zealand (MIA)
» Irrigation New Zealand
» Apiculture New Zealand