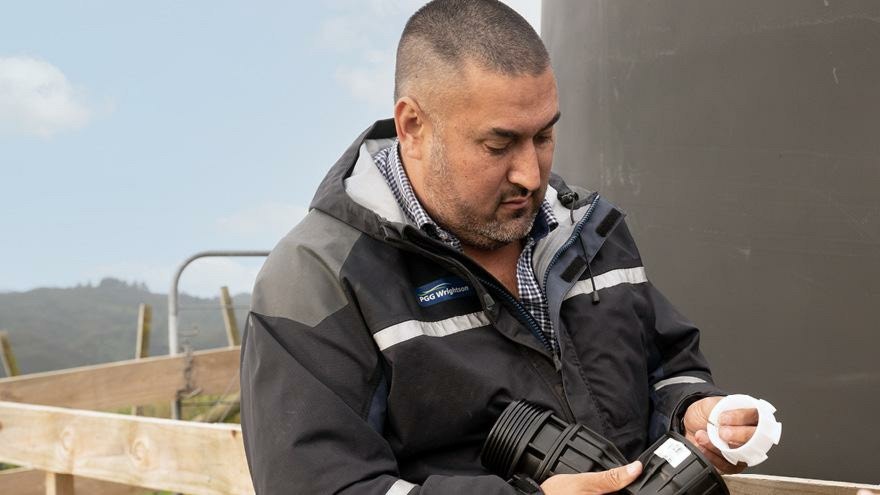 Planning water reticulation on-farm
When considering water reticulation, plan the system based on both the immediate requirements on-farm as well as what you foresee you will need in the future.
Whether upgrading or installing a new water reticulation system using metric pipe and componentry from Supreme's range of external full flow compression fittings, plan for a system that will not restrict flow rate, delivering adequate clean water to the areas of the property selected.
To begin planning a water reticulation system, firstly consider the points below:
» To calculate the estimated water usage by stock on a daily basis, allow 70 litres (L) per day for dairy cows, 70 L per day for milk cooling and wash down of dairy cows and milking goats, 55 L per day for beef cattle, 45 L per day for dry stock and 5 L per day for sheep (ewes).¹
» Potable water used within a household per person is estimated 300 L per day. Remember to allow for additional volume if you think the number of people working on-farm may grow.¹
» With the calculations above complete, consider if your water source, whether a bore, dam, stream or tank, has the capacity to deliver ongoing volumes of water in summer during dry conditions.
» What is the correctly sized pumping and filtration equipment needed to circulate and provide good quality water? It has to distribute it to the furthest trough locations on-farm.
» While small bore pipes may be cheaper, a larger bore metric pipe and Supreme external, full flow compression fitting system may transport water at a lower cost when comparing pump hours and power costs to the litres delivered to the desired trough or tank.
» A looped metric pipe and Supreme fitting mainline design will allow all take-off points to have equal pressure. If a mainline or lateral line has a change in elevation, install an air relief valve as air entrapment in pipelines is the biggest inhibiter to full flow in any pipe system.
» Installation of Guyco ball valves at strategic points on the mainline using looped metric pipe will greatly enhance the usability of the system should the mainline be damaged. Guyco ball valves, sitting on either side of the area, can be easily shut off while the rest of the looped main line water supply remains serviceable to other areas on the property.
» Visit your local PGG Wrightson store to discuss how the team can assist with your stock water design, including technical advice on the most appropriate metric pipe sizing and componentry from Supreme's range of external full flow compression fittings.
To discuss your water reticulation needs and to enquire about a medium density/metric development upgrade extension, visit your local PGG Wrightson store.
SUPPLIED BY AQUASPEC
1 Reasonable Stock Water Requirements Guidelines for Resource Consent Applications. Technical Report. December 2007. Horizons Regional Council.