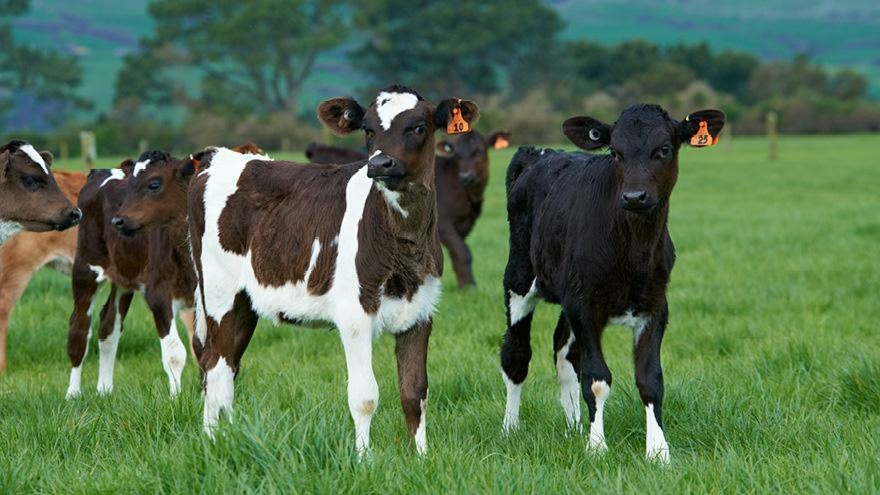 Post weaning calf care
It is important to continue to care for your calves post-weaning and to ensure they are being delivered the nutrition they need to continue to grow optimally. For tips on post-weaning calf care we spoke with Laura Pattie, PGG Wrightson Technical Expert – Animal Production.
For at least four to six weeks post-weaning Laura says to continue feeding quality calf meal, whether a muesli or pellet. This will support growth rates and provide essential nutrients as the calf transitions onto a full pasture diet.
Laura recommends choosing a calf meal that has a coccidiostat as coccidiosis is widely found across New Zealand and is high-risk post-weaning. Look on your calf meal for a coccidiostat, commonly called Bovatec® or Rumensin®.
To achieve optimal results, place calves in a paddock of fresh, leafy quality pasture. Laura suggests not pushing the calves to graze too low, rather give them the best pasture on your farm. Providing shelter in the paddock is important too, as it will help protect calves from bad weather. Don't forget to offer access to fresh, clean water at all times. To choose a suitable trough for your farm view our range online here.
Once calves have grazed on pasture for four to six weeks, implement an effective worm drenching programme suitable for calves. Visit your local PGG Wrightson store to discuss the suitability of drenching your calves with VETMED's Combomax Oral for calves under 100kg or look online at VETMED Triplemax Oral for calves over 100kg or VETMED Dualmax Pour-On for cattle.
To view our range of calf rearing supplies and calf meal, visit PGG Wrightson's online store.