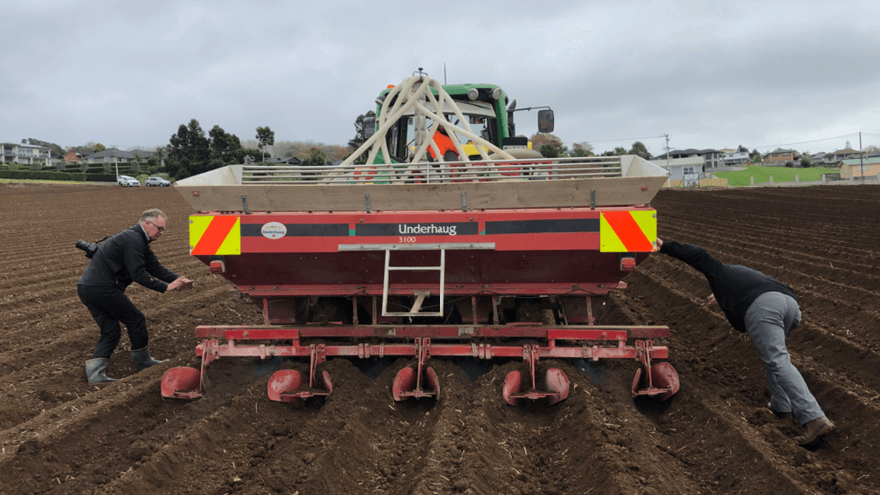 Potato planting is an ideal time for disease control
Planting is the key stage to offer potato crops protection against soilborne diseases, several of which can significantly limit potato yields and quality. These include black scurf/canker (Rhizoctonia solani), silver scurf (Helminthosporium solani), powdery scab (Spongospora subterranean) and common scab (Streptomyces scabies).
In Fruitfed Supplies trials in Pukekohe over the past five years, the best results for controlling black scurf and stem lesions caused by Rhizoctonia have been seen from using a combination of in-furrow treatment and seed coating. Other measures such as crop rotation and bio-fumigation can help reduce disease populations. Powdery and common scab can be partially controlled by maintaining an acidic pH.
Potato varieties have varying levels of resistance or susceptibility to pests and diseases. Use certified seed as the certification process helps ensure the seed is true to type, and disease and virus-free.
Potato planter setup also influences the effectiveness of disease control using in-furrow applied products. Ensure the front nozzle targets soil in front of the seed as it's placed. The back nozzle should target the bow wave where soil mixes as the furrow closes over the seed. Achieve this ideal spray placement by adjusting nozzle angles and the distance from the bow wave. Your pump system will also impact application, so assess in-field as you move from paddock to paddock.
For more information on disease prevention at potato planting time, please speak to your local Fruitfed Supplies Technical Horticultural Representative.