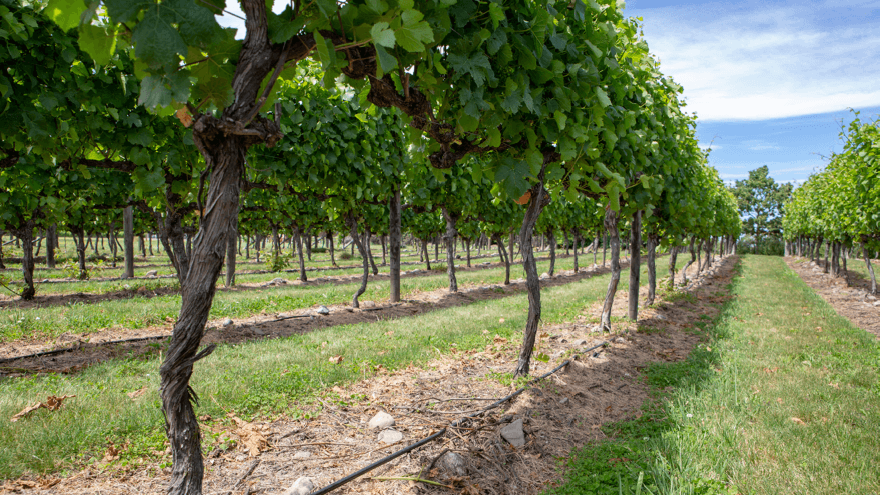 Preparing for spring weed control
With harvest completed or near completion, this is a good time to consider preparing for spring weed control.
"There are several benefits of applying an autumn clean-up spray using Roundup Ultra®MAX herbicide," says Susie Dalgety, Bayer's Regional Business Manager for Nelson, Marlborough and the lower North Island.
"One of these reasons is that, in autumn, perennial weeds start to move resources from leaves and stems into roots to help the plant survive winter. This plant habit aids the translocation of glyphosate to the roots for an effective kill."
Autumn's generally more settled weather conditions also coincide with a period when orchard operational pressures are not as high as they are in spring, which offers wider spray windows.
Susie adds: "If considering a spring application of Alion® pre-emergent herbicide, you'll have a head start with the preparation of the weed strip under trees to optimise Alion's performance."
When applied in spring for pre-emergent weed control, Alion herbicide has proved to be great value for money, often giving up to five months' weed control. It's important to have a clean herbicide strip when applying Alion, which requires moisture for activation. The clean strip helps make the most of available rainfall.
Marc Fox, Market Manager for Horticulture and Biologics at Bayer, says Roundup UltraMAX is no ordinary glyphosate.
"Roundup UltraMAX is a great tool for resistance management in orchard weeds. It contains a high glyphosate loading and is formulated with Transorb® II surfactant already contained in the drum at a rate that is one of the highest available surfactant loadings on the market.
"This makes Roundup UltraMAX good value for money with the benefit of superior penetration, leading to a complete kill and faster brownout when label rates are followed.
Best practice guidelines for Roundup UltraMAX:
Apply to actively growing weeds to allow the herbicide to be effectively absorbed by the plant. Weeds under stress from dry conditions, frost or water logging will be harder to control.
Before applying, ensure the weeds are dry and two hours of dry weather are expected following application.
Avoid drift onto non-target plants.
Check the weed species present and their growth stage and apply the correct rate of Roundup UltraMAX as per label recommendations. Sub-lethal doses can have ramifications for resistance management.
If the herbicide strip contains some weed species not on the Roundup UltraMAX label, then tank-mix with an appropriate partner.
Avoid under or overdosing by applying through properly calibrated equipment. Underdosing can deliver sub-lethal doses leading to weeds developing glyphosate resistance, and overdosing is a waste of money.
Check the pH of your spray water. To optimise performance of Roundup UltraMAX, buffer to pH 5-7.
Talk with your Fruitfed Supplies Technical Horticultural Representative for more details on Roundup UltraMAX and Alion herbicides.