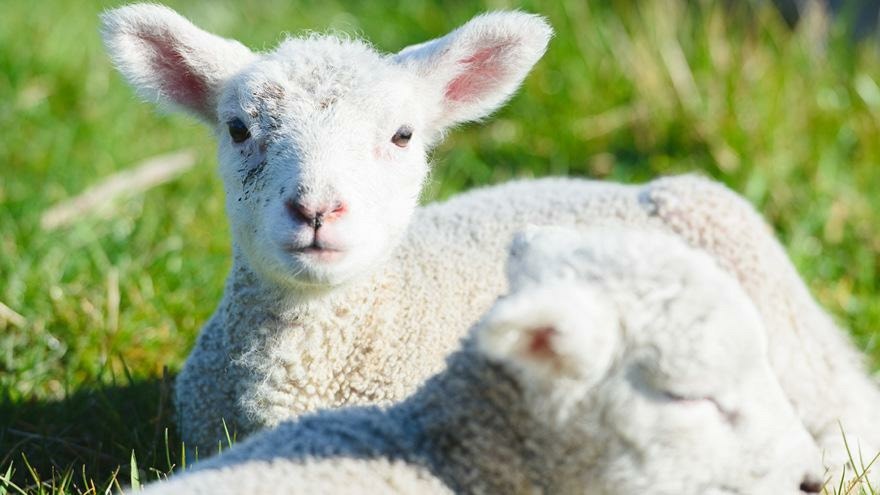 Protect your valuable lambs this spring
Farmgate returns for lamb have been at record levels recently so it is important to protect your lambs against clostridial diseases.
Lambs are born without antibodies and are dependent upon antibodies borrowed from their mother's colostrum to protect them against clostridial diseases until they can develop their own immunity. Starting vaccination at docking or weaning is a way of kickstarting the lambs own immune system to produce antibodies.
Docking is a convenient time to begin a vaccination programme for lambs as they are already yarded and vaccinating them will protect them over the high-risk period until after weaning.
Be aware that while clostridial bacteria are found everywhere in the environment, the different strains vary in their prevalence and therefore the risk they pose to stock.
This means it is not as simple as the more clostridial antigens the better with some antigens more important than others.
Choose a New Zealand made vaccine such as Multine® that provides protection against the five common deadly diseases, including pulpy kidney and tetanus.
Irrespective of when you decide to first vaccinate your lambs against clostridial disease, ensure lambs receive a complete vaccination programme, a sensitiser and booster four to six weeks later, with an annual booster required yearly thereafter.
The Multine range allows you to choose the product that best suits the stock class and your farm's unique conditions. Multine B12 Selenised has an optimal 2 mg dose of selenium for lambs from docking.¹,²
Multine B12 offers the convenience of both a 5-in-1 vaccine with Vitamin B12 in a single injection, with or without selenium, should it be required. Both are ideal products to use from docking.
Contact your local PGG Wrightson Technical Field Representative to discuss using Multine® within your lamb's vaccination programme.
SUPPLIED BY MSD ANIMAL HEALTH
Registered pursuant to the ACVM Act 1997, Multine #A000934, Multine Selenised #A000935, Multine B12 #A11311 and Multine B12 Selenised #A11766. Always read the registered label before use.
1 Beef and Lamb NZ. (2020). Trace Element Nutrition of Sheep. Retrieved from https://beeflambnz.com/sites/default/files/factsheets/pdfs/fact-sheet-95-trace-element-nutrition-of-sheep.pdf.
2 Suttle, N.F., & Underwood, E.J. (1999). The mineral nutrition of livestock. (3rd ed.). Wallingford: CABI Publishing.