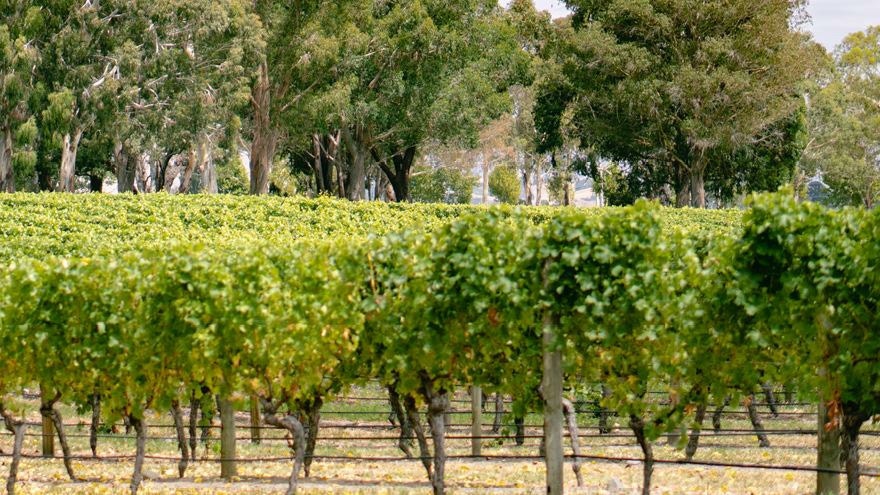 Reflecting on the 2021-22 wine year amid covid and climatic challenges
Challenging periods of rain throughout the country created less than ideal conditions for wine growers leading up to and during vintage.
Jon Peet, Hawke's Bay-based Fruitfed Supplies Technical Specialist – Viticulture, and Technical Horticultural Representative (THR) Blair McLean, in Blenheim, both praise the resilience of those in the viticultural industry. Along with the season bringing wet weather, the last couple of years have seen labour shortages and challenges in securing product due to Covid.
As Jon explains, the Hawke's Bay received approximately 630 mm of rain during the period September 2021 to March 2022, with 80 percent falling in December, February and March.
"The rain impacted on flowering, a vulnerable time for the plant if disease pressure becomes high," Jon says. With vintage commencing in February and finishing at the end of March, rainfall proved a challenge at a critical time, with the conditions producing disease at a level not experienced in Hawke's Bay for years."
Disease pressure was a concern for most parts of the country as Jon highlights. Powdery mildew affected all wine regions while downy mildew affected vines predominantly in Hawke's Bay, Wairarapa, Gisborne and Nelson. Botrytis infections affected vineyards across the east coast of the North Island and in Marlborough. Moving south to North Canterbury and Central Otago, disease was present though not as challenging as experienced in the north.
Looking at the growing season in Blenheim more closely, Blair notes powdery mildew and Botrytis pressure was high with control sprays applied during the critical times of flowering and pre-bunch closure. Due to the timings that occurred near vintage, light chemistry products with a short withholding period were the most popular along with biostimulants.
"This year we raised funds for two charities when we sold 20 L containers of Valagro Sweet®, a biostimulant designed to promote the ripening process on fruit," says Blair. "We had good feedback from growers that this product helped improved the brix number of the grapes."
To help manage disease pressure, growers can make the most of the technical expertise offered by their local THRs.
As Jon says: "We provide advice on how to manage the grape canopy including optimal spray times and recommend programmes designed to deliver nutrition to the vine, so it is healthy and able to cope with disease."
Along with the technical advice offered by THRs, Fruitfed Supplies' Technical team and Research and Development (R&D) team are continually trialling new products in vineyards, with biostimulants becoming an increasing focus.
"Customers are looking to alternative products, often termed biostimulants, to support traditional sprays," Jon adds. "Now a major area of research, our R&D team are attempting to quantify how biostimulants help sustain plant growth and allow the vine to withstand external environmental pressures."
Describing this year's vintage, Jon explains that winemakers, given the choice, would pick down to the nearest hour for best possible grape quality and ripeness. "That luxury was not an option in many areas this year due to disease. As the vintage was brought forward, the grapes were at lower sugar levels and lower flavour levels than viticulturists would have liked."
In Blenheim, Blair emphasises the region produced a sizeable harvest, though it was touch and go at times due to disease pressure. With consistent rain in February, fruit weight increased along with bunch weights, resulting in increased tonnage per hectare.
"Harvest was spread over a longer period of time to allow for covid and staff shortages," says Blair. "Otherwise with only one wet day during the six weeks of harvest, it went well."
To discuss and plan for the viticultural season ahead, contact your local Fruitfed Supplies Technical Horticultural Representative.