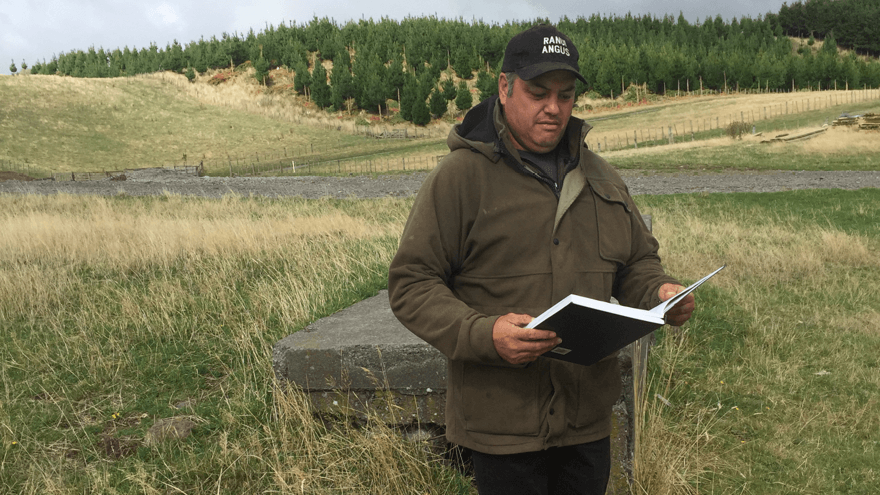 Stock water plan assists with land conversion
The fertile slopes surrounding Ohakune are primarily noted for large scale potato and carrot growing and the farms owned by Sue Joe & Sons are a testament to this. However, changes in land use around the area are occurring more frequently with cropping land being converted back into pasture within the cropping rotations.
Sue Joe & Sons' Rangataua block is currently undergoing such a conversion. Steven Sue, Director of Sue Joe & Sons, and Mike Wills, Farm Supervisor, made the decision to increase their pastoral grazing assets in early 2020.
Several factors had to be considered before this could become a reality, including subdivision fencing, pasture renewal and stock water reticulation. The stock water aspect soon became a major component when planning the conversion, as while there was a plentiful supply of natural water coming off nearby Mount Ruapehu, it flowed along as unfenced-off streams.
Steven was mindful of the requirements to riparian fence along these waterways so he planned a new water scheme, reticulated through pipes and troughs that were independent of the natural waterways.
Steven and Mike approached Joanne Barrow, PGG Wrightson Store Manager in Ohakune, who facilitated a full farm stock water plan working alongside Technical Field Representative, Nathaniel Turner. Initially this entailed completing a full farm survey using Trimble GPS Technology. This survey included recording elevation levels while noting the existing water infrastructure (bore and submersible pump) features, identifying possible trough locations and calculating the required water volumes.
Following the creation of a stock water plan, an agricultural engineer produced a comprehensive report outlining the components needed for the block to successfully supply water.
The components included:
Size of the pumping head
Pipeline sizing and pressure rating
Suggested pipeline route
The placement and size of the tank
Elevations above sea level
Individual stock water requirements
Water trough specifications
Joanne at the PGG Wrightson store submitted the report to Steven and Mike, along with pricing for the project including componentry such as pipes, fittings and valves. Prompt delivery to the farm was then organised from the various manufacturers and suppliers that partner with PGG Wrightson.
With installation well underway, Steven has appreciated the expertise and logistical support that the PGG Wrightson
team provided.
"This whole exercise has been seamless and for this I am very grateful. As I am based out of town and not regularly at the property, having the confidence to know that our company's best interests have been looked after has been great," says Steven.
To discuss the creation of a stock water plan, or to learn more about components including troughs, pipes, valves and fittings, speak to a Customer Service Representative at your local PGG Wrightson store.