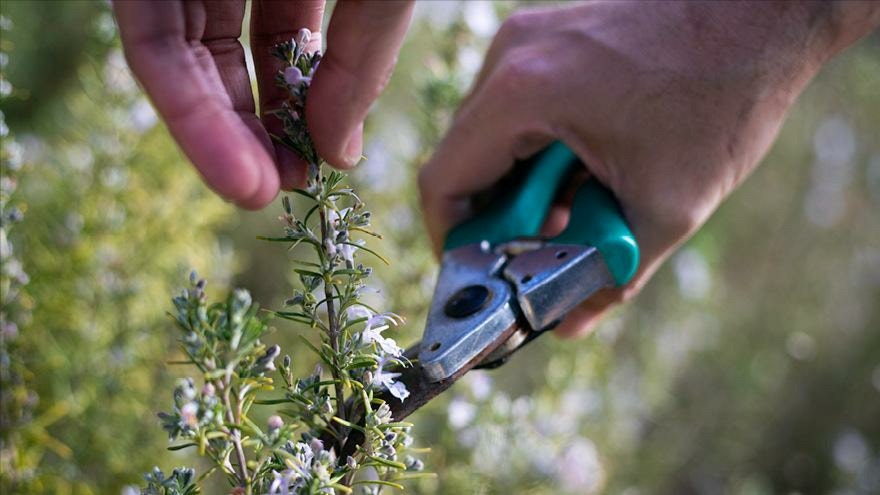 Tackling autumn tasks in your garden and orchard
Getting on top of your autumn gardening is best achieved using tools that will make your life easier. For tips on the best tools to get to get job done, we spoke to Bridie Caldwell, PGG Wrightson Customer Service Representative at our Christchurch store.
Pruning
Over autumn, your fruit trees need pruning once the fruit has fallen or has been picked to encourage new season growth. As Bridie explains, a range pruning tools from well-known brands such as Bahco, Felco and LÖWE are available in-store or online. LÖWE, Bridie recommends, is a better option for cutting thicker branches plus you'll find LÖWE replacement parts online too, including blades and springs.
Do you need secateurs? Bridie says LÖWE offers a range of secateurs, including an ergonomically designed option for smaller hands. If you're left-handed, Bacho have secateurs designed just for you. You can also choose secateurs that are either anvil and bypass, with these options all corrosion resistant and perfect for using in the garden or orchard. For safe keeping of your secateurs, Bridie suggests using a leather pouch to house them. Threaded through your belt, it makes the secateurs easy to grab and stores them safely as you move around.
For those of you having to tackle heavier branches that require a strong saw, Bridie recommends Silky saws which offer versatility and the ability to reach awkwardly shaped or high branches. These saws are handheld with the benefit of only needing to use one hand to operate. The saw's curved, thin blade allows for a clean cut on a greater surface area of the branch.
There are multiple Silky saws to choose at our online store. Take a look at Silky's Pole Saw Zubat which has a curved blade and an extendable pole to help reach high branches.
Do you need to de-head any flowers or herbs in your garden this autumn? Now's the time to de-head leafy herbs like basil and sage to promote new growth. Bridie says Needle Long Nose Snips are perfect for this task thanks to their longer blade when compared to standard scissors. The snips are also small enough to fit in your pocket.
Fertilising your plants ahead of winter
In preparation for winter, if you're wanting a general fertiliser to feed your plants, Bridie suggests Tui's General Fertiliser as it has a good NPK rating and comes in an 8 kg bag. If you're after a bigger quantity and prefer using an organic product, you could try Dalton's Landscape Fertiliser Pellets.
To fertiliser fruit trees, Bridie recommends going for a fertiliser with phosphorus and potassium as these nutrients are used by the tree for bud set and to produce fruit. For citrus trees, try Tui's Citrus Food.
Controlling rats and mice
With tasty, ripe fruit falling from trees in autumn, rats and mice can become a problem. Bridie suggests Generation Bait Stations and their bait options: blocks and soft baits. The soft baits, Bridie explains, are the consistency of peanut butter making the bait easier for mice to consume. As rats have bigger jaws (compared to mice) and take the bait back to their nest to share, Bridie suggests they are better suited to the blocks.
Wasp control
Along with rats and mice, wasps are attracted to fruit, feeding on its sugar content. Bridie comments customers are coming into the store at the moment complaining about wasps on their property. To help deal with an unwanted wasp population on your property, you could try a product such as Kiwicare's No Wasps Eliminator puffer pack.