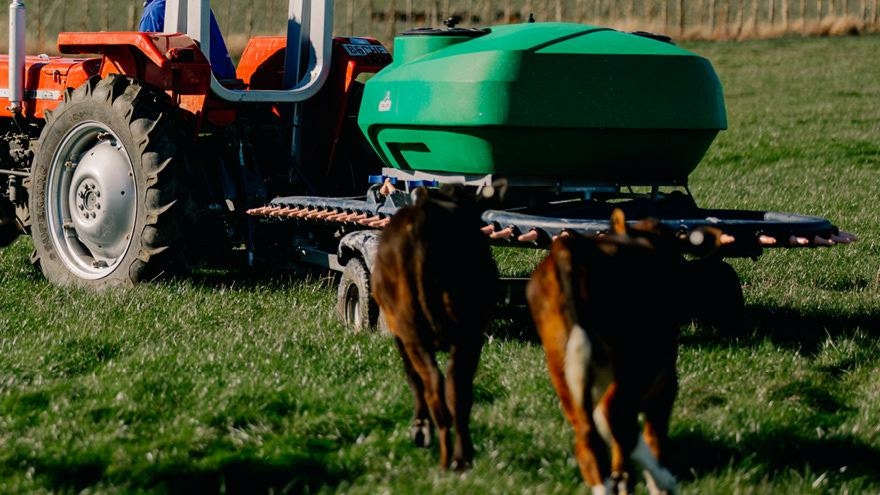 Ten essential products for a successful calf rearing
Gearing up for calf rearing made easy! The list below highlights the most important products you'll need to have on-hand in the shed ahead of calf rearing as recommended by Laura Pattie, PGG Wrightson Technical Expert – Animal Production.
1. Iodine antiseptic spray for calf navels.
2. Calf teats such as McKee Plastics Touch Teats made from UV resistant rubber and designed to withstand high use.
3. A refractometer to test the quality of a cow's colostrum before feeding to calves. Try Shoof's Brix Colostrum Refractometer.
4. A feeder bottle suitable for feeding sick calves and to administer electrolytes or colostrum to calves as required. Shoof's Calf Drencher has an adjustable milk flow so you can alter to suit the age of the calf.
5. Calf electrolyte replacer to provide a nutrient boost when calves are suffering from scouring. Visit your local PGG Wrightson store to purchase Nutritech's Calf Electrolytes which contains electrolyte salts acidifiers in a water-soluble powder.
6. Disinfectant for your footwear. Try Saniwise or Shoof's Disinfection Mat which can be placed at the entrance of the calf pen.
7. Disinfectant to clean calf pens and equipment.
8. Calf milk replacer. To view the range of calf milk replacers available online at PGG Wrightson click here.
9. Calf probiotics for feeding stressed and unwell calves to improve their health. A probiotic can also be used to encourage early rumen development. Nutritech's ImmuStart Paste contains large doses of microencapsulated probiotic bacteria which helps support calf immunity.
10. Meal trough. Head online and view McKee Plastics' Calf Pen Meal Trough with a 20 L capacity.
To view our entire range of calf rearing supplies, visit PGG Wrightson's online store here.