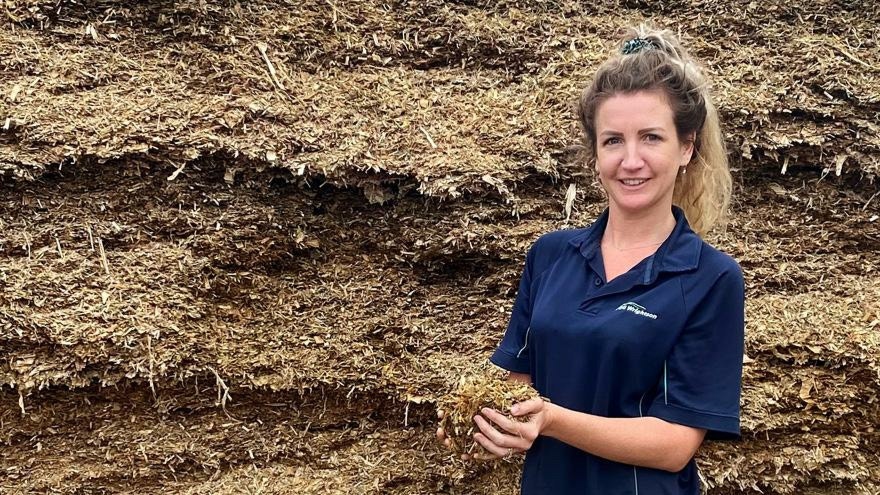 The benefits of growing maize: Q&A with rep Sharne Purchase
Listening to Sharne Purchase, PGG Wrightson Technical Field Representative (TFR) based in Huntly, you can feel her passion for agriculture and the satisfaction she gets from supporting farmers.
With maize a popular feed choice, Sharne's knowledge and experience with this crop offers a valuable insight into the benefits of growing it on-farm this year.
What do you enjoy most about being a TFR?
"I love the variety the role brings with no two days or seasons being the same. This makes my work exciting as I have to constantly adapt, creating new recommendations for farmers whom I have built good relationships with over time."
What do you enjoy about growing crops?
"Being involved in the process from start to finish, from helping choose the right seed, to planting, monitoring for weed and insect pest pressure and recommending tailored pre and post-emergent spray programmes. From there, it's determining the right time to harvest and measuring the crop's yield."
Who can you lean on for technical support?
"If I have a question, I contact one of our Technical Specialists, in agronomy, soil science, animal production or nutrition. This is important as farmers don't have the time to find these answers themselves and, having built good relationships with them, they trust me to find the right answer."
Why grow maize?
"Growing your own maize means you don't have to rely on buying it in. You can be confident of the maize's quality and can choose how much to grow, allowing a buffer to cover in years when the yield isn't as good due to the conditions. If you have too much, the maize can be stored without losing quality, so long as it is stacked correctly."
How do you assist a farmer with selecting the right maize to grow?
"With many maize hybrids available, I need to understand the farm's soil type, topography and the timings for planting and harvest. This information, coupled with knowledge of what's growing well locally, form the basis of my recommendation."
What conditions will maize grow in?
"Maize is a versatile crop, growing well in many conditions. Ideally, maize will return good yields in flat to easy rolling country in peat soils, though I have farmers who are growing maize on clay hills that dry out quickly. The difference is the type of hybrid being grown."
Share a time you recommended maize be grown
"A local dairy farmer grew forage king maize for years to feed his own herd. Having constantly returned poor yields, I discussed the benefits of growing a hybrid maize. For this farmer, I knew he'd benefit from producing an even crop that would harvest at the same time. This year, growing the hybrid I recommended, he yielded approximately 28 tonne, well exceeding his expectations."
To discuss growing maize on-farm this year, contact your local PGG Wrightson Technical Field Representative.