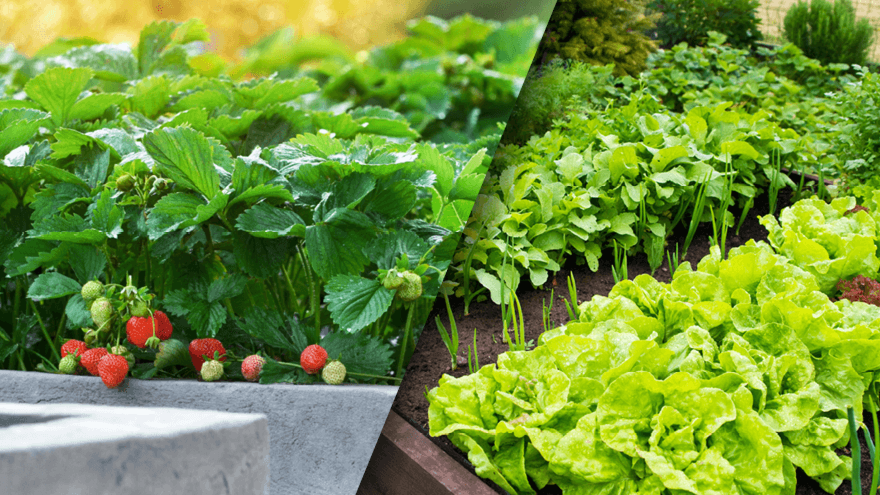 Tim's tips for a bountiful vegie and berry patch – part one
Tim Mounsey, Fruitfed Supplies Technical Horticultural Representative in Canterbury, shares his suggestions on how to grow a successful vegie and berry patch this spring and summer.
Where to plant your vegie or berry patch
Tim recommends selecting a location that is sheltered from the wind and not too close to trees as their roots will hog the moisture in the soil, leaving your patch dry. Ideally, your patch will have all day sun, be free draining and have easy access to a water supply whether it's a hose or irrigation system.
Planting berries? Tim says whether you're planting strawberries, raspberry canes, blueberries, redcurrants or blackcurrants, know your conditions. Berries generally like a bit of winter chill, though late frosts may be harmful. So, if you're worried about late frosts, consider covering with a frost cloth or other type of shelter.
Looking for frost protection? Head to our online store to purchase Micronet Knitted Fabric.
For a fool proof vegie/berry patch, Tim says to…
Have a good supply of water, apply a balanced fertiliser and regularly check for weeds so they're not competing with your vegies/berries for moisture and nutrients. Keep an eye on pest insects too, such as aphids and caterpillars and control as required.
To aid in the fight against disease, crop rotation is vital. Tim says to not continually plant the same vegie in the same place. To help avoid this occurring, Tim recommends creating a plan, laying out your vegie patch before planting. Divide the plot into sections, treating each as separate patch, rotating the different vegies within that section. By rotating you'll get a continuous supply of vegies, without having to leave one section bare, as it's had the same vegie there in the previous planting.
Don't delay – prepare the soil
Get a soil test to analyse your soil's health with its requirements different depending on if you're planting berries or vegies. Don't worry if you're not sure what to do – just bring your sample into your local PGG Wrightson store and we'll organise sending it off to a laboratory for analysis. When the results come back, we'll recommend a fertiliser or lime application that will help boost your soil ready for planting. As Tim says - what's missing can have an affect how well plant's grow so set yourself up for success and prepare the soil well.
Aim to have a bit of time before planting so you can add fertiliser and get it incorporated into the soil. Plus make sure your patch is free of weeds, whether you choose to cultivate the soil or spray with a herbicide.
Looking to stamp out weeds ahead of planting? Head to our online store to purchase Kiwicare's Weed Weapon Natural Power to control a range of weeds, clovers, algae and mosses.
To learn more about how to prepare and plant a successful vegie and berry patch, read part two here. Or you can shop for more products online by visiting PGG Wrightson's gardening section.