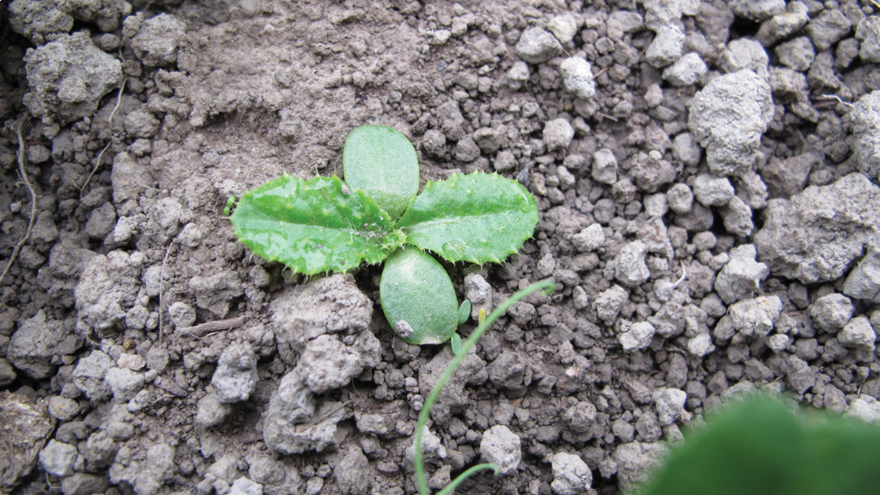 Brassica pre-emergence weed control
Brassica crops are an important part of New Zealand farming systems and winter feed. Keeping weeds at bay is a key factor to getting the best yield from your crops.
Weed control in brassica starts with the spray-out and seedbed preparation. These two processes ensure the existing plants are controlled to make way for a new crop. Use the spray-out to target specific problem perennial weeds such as docks, Californian thistles, buttercup and yarrow. During seedbed preparation weed strike is common. If a strike of weeds occurs, take the opportunity to control them prior to drilling using either cultivation or a herbicide as these small weeds will grow to become larger problems later in the season. If using direct drilling, use the two-spray process, the second pass tidies up any re-growth starting to come away two or three weeks after the first spray-out.
After sowing, there is an opportunity to use a pre-emergence herbicide. A pre-emergence herbicide sits in the soil and controls weeds as they start to emerge. One advantage of this strategy is it controls some weeds that cannot be easily controlled later, such as spurrey/yarr (Spergula arvensis). Another advantage is for planning, with sowing and pre-emergence able to be timed together.
If you get weeds appearing in a crop in large numbers, use a herbicide to control these weeds that are competing with a crop for moisture, nutrient and light. A couple of later emerging weeds are thistles (Californian thistles) and grass weeds (annual poa). These are both relatively easy to control, but to get the best result, wait until they have emerged and treat before a crop canopy has developed too much. The aim is to allow contact of the herbicide spray onto the weed leaves.
Cereal leaf diseases
The leaves of a cereal plant are important for yield if harvesting for silage or taking through to grain. Keeping the plant healthy allows it to create maximum quality production by converting light, water and nutrients into usable yields.
When growing barley, a common leaf disease is called scald (Rhynchoporium secali). Scald becomes visible as brown lesions on the leaf. Keep an eye out for the first signs of disease when the barley plant is small, particularly if the paddock was in barley last year. If this is the case, then there is likely to be a source of inoculum which can infect the young barley plants. A good practice in second year paddocks is to use a suitable seed treatment to help keep the plants healthy. On the first sign of disease, treat with an appropriate fungicide to keep the leaf area healthy and follow the product's directions applying a second application to keep the leaf healthy through to harvest.
There are a number of leaf diseases in barley and wheat that can reduce yields. Having a plan to keep your crop healthy through the season will help get the quality and yields you are after. Keep an eye on your rotation and the latest information about the cultivar you are growing. The FAR cereal handbook is a good guide, you can find it at https://www.far.org.nz/articles/1362/201920-spring-cereal-cultivar-book, and come up with a fungicide plan for this season.
For advice or further information on helping grow good crops this season, contact your local PGG Wrightson Technical Field Representative.