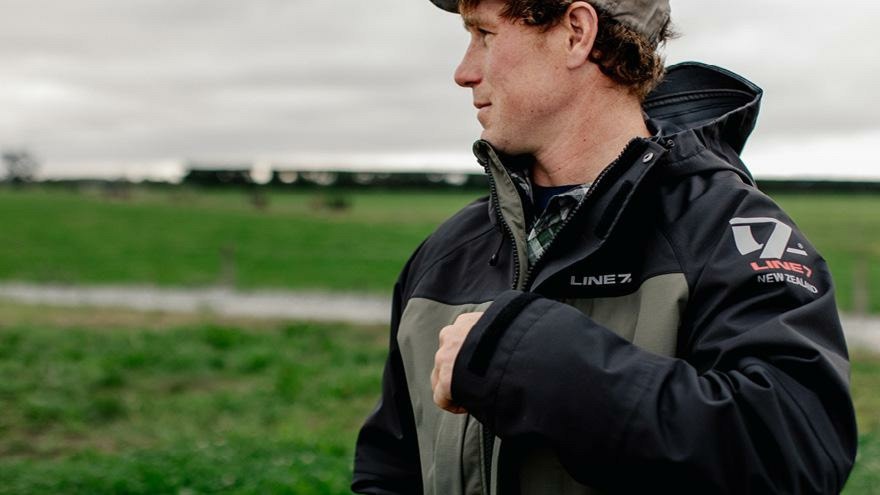 Layering clothing for the elements this winter
Layering clothing is important. That's the takeaway from a discussion on layering for the winter with Line 7's Brand Manager, Daniel Clark.
When layering, Daniel says, consider the most suitable fabric as the base layer which sits next to your skin. On top of that is the mid-layer and, if you need extra protection, an addition layer can be added. The best base layer you'll find, according to Daniel, is merino as it wicks moisture away from the skin. If you're on-farm a suitable mid-layer might be a jacket or fleece and then rain or wind proof jacket over the top to provide maximum protection from the elements.
"If you're looking to do physical work on-farm and you're wearing a cotton shirt next to the skin, paired with a jacket over the top as its windy or raining, as you start to sweat, the cotton won't wick the moisture away. This will leave you feeling cold and wet and that's not ideal in windy or wet conditions," explains Daniel.
Line 7 have produced a range of base layer merino garments that will assist with wicking moisture away from the skin without compromising on warmth. For example, say you're doing some fencing on a windy day, Daniel recommends wearing a merino thermal as a base layer then pairing it with a wind proof layer on top. Line 7's Wind Pro range have jackets for both men and women. This will stop the wind penetrating through to the skin, keeping your core warm. If the wearer warms up and starts to sweat, the moisture will be wicked away by the merino and body heat won't be lost. If it starts to rain, throw on a waterproof layer.
Are you in the dairy shed? Depending on the shed conditions and warmth levels, Daniel recommends layering a merino top and leggings with a Wind Pro jacket. Over the top, consider Storm Pro20 Bib Overtrouser. If you need a jacket to protect from splash back, try the Storm Pro20 Jacket.
To purchase from Line 7's new range of wet weather gear, head online here now and choose from the convenience of delivery or click n collect.