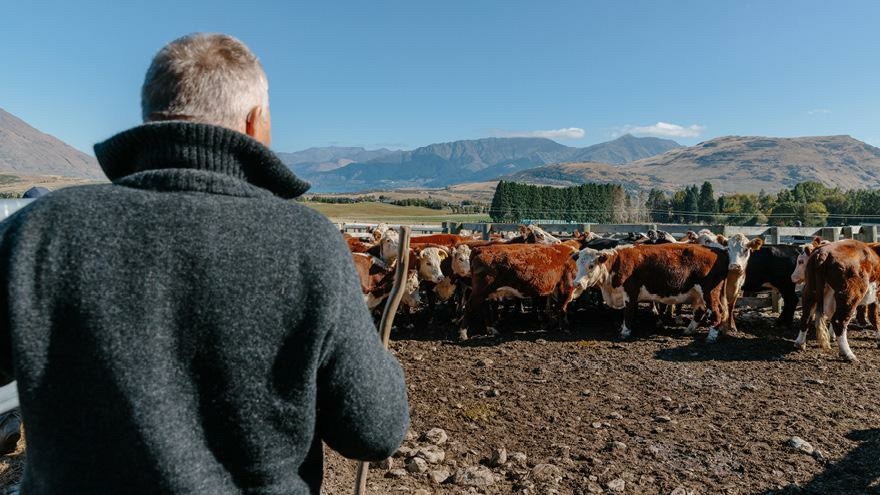 Applicator makes tagging livestock easy
The Datamars Z2 No Tear Tagger Applicator and Z2 tags have been a game changer for the team at the Remarkables Station at Queenstown. Farm Manager Matt Little says that, compared to like brands, its accuracy is far better and ease of use means a lot less stress on the animals.
Remarkables Farming Limited is owned by David Nind, who runs a beef, sheep and venison operation across four farms in Otago and Southland. The Queenstown station is 900 hectares and home to over 3,500 animals including breeding hinds, breeding cows and breeding ewes.
When Matt arrived at Remarkables, he pushed the change to Z Tags because he'd used them before.
"You can't fault these tags," says Matt. "Z Tags don't rip the animals' ears. The tags are soft and the points a lot sharper than other brands. Plus retention is excellent.
"The tagger is so simple to use. The only misplacement of the tag will be due to tagger error."
Having experienced supply issues with the tags he was using previously, David Nind consulted with his PGG Wrightson Technical Field Representative David Wheeley about Z Tags.
"David Wheeley has worked with our team for about nine years. He has good local knowledge; he knows our business well and is up to date with products. He brought the Datamars representative out to the farm to set us up."
Since then, Z Tag NAIT tags and visual tags have been implemented across all four farms. Recently, the team tagged 3,000 animals using the Z2 No Tear Tagger Applicators.
Designed to apply the Z Tags range, the No Tear Tagger features a unique snap-back jaw action that automatically retracts once the tag has been applied. This feature, combined with its flip-out pin, virtually eliminates the risk of ripped or torn ears while contributing to faster healing and improved tag retention.
The unique ergonomic handles enable users to tag an animal's ear either from the front or the back.
"The snap-back action ensures an instant release," says Matt. "A moving animal causes most applicator error but with this applicator, you're literally out of the ear before the animal has time to react. You really can't miss.
"It's better for both user and animal in terms of health and safety. There's no issue of the user trying to release the handle, losing grip on the handle and having to re-tag the animal."
Sponsored by Datamars