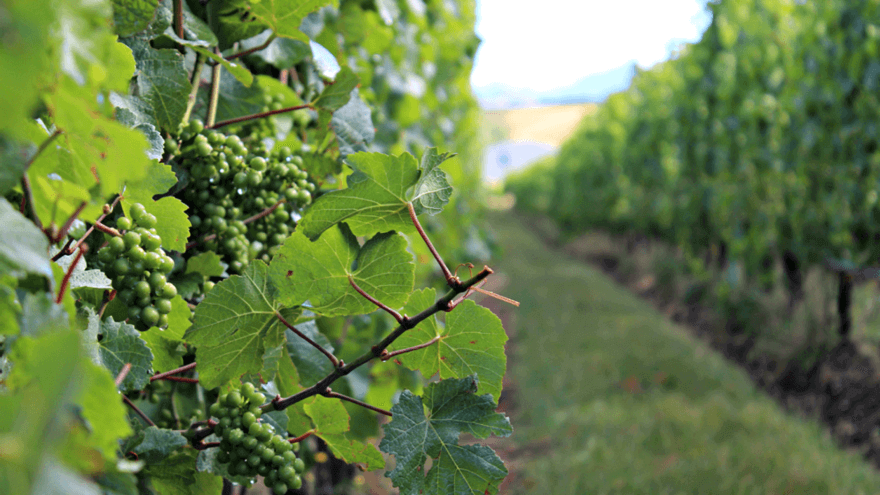 New biopesticide to control mealybugs in grapes
Grape growers have a new option for controlling mealybugs in their vineyards this season, with the recent registration of a novel contact biopesticide derived from a naturally occurring bacterium.
Grandevo® WDG, from Nufarm, has broad spectrum activity against sucking and chewing insects, and contains several active compounds that repel, stop feeding, reduce reproduction and cause mortality. It has a broad use window and can be applied from pre-flowering through to pre-bunch closure, with a maximum of four applications a year. It is exempt from maximum residue level requirements provided it is applied according to label use directions and is of low hazard to users and the environment.
Developed by Marrone Bio Innovations in California, Grandevo WDG is BioGro certified for organic use in New Zealand.
Nufarm Development Manager Alan Cliffe says the new product has performed well in New Zealand trials. "Grandevo will be a welcome alternative for growers whose mealybug control options have up until now been limited, especially after flowering," Alan says. "Mealybugs transmit grapevine leafroll virus (GLRaV-3), which causes serious decline in vine health, reducing yield, delaying ripening and reducing fruit colour and flavour. Sooty mould, which grows on honeydew excreted by mealybugs, can also reduce wine quality."
Grandevo's WDG formulation contains no live bacteria, so it does not require refrigeration but should be stored under cool, dry ambient conditions. It must always be mixed with a suitable adjuvant such as Bond® Xtra, Protector™, or an approved mineral oil.
Alan adds: "Because it is not systemic, good spray coverage is essential to ensure pests come into contact with Grandevo. Target bunches, vine trunks and stems and both sides of the leaves, especially around the crown."
For more information on Grandevo WDG and mealybug control, talk to your Fruitfed Supplies Technical Horticultural Representative.