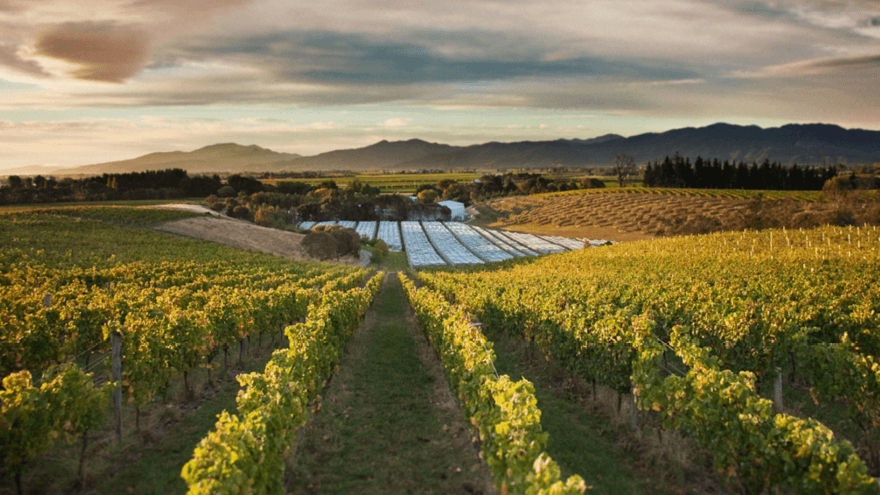 Winemakers embrace sustainability
At the convergence of the Brancott and Omaka Valleys, west of Blenheim, lies a property that truly embodies organic principles.
Award-winning Dog Point Vineyard is the largest certified organic vineyard in New Zealand, a 110 ha paradise of organic Chardonnay, Sauvignon Blanc and Pinot Noir grapes.
Owners Margaret and Ivan Sutherland, considered Marlborough wine industry pioneers, first purchased the property in 1991. They joined forces with James and Wendy Healy and launched the Dog Point label in 2004, with organic conversion starting in 2009.
Dog Point Viticulturist Nigel Sowman says they wanted to grow grapes and make wine in a natural way. An integral part of the vineyard's practice is the application of NZBioActive, a seaweed bio-stimulant produced by Nelson company Waikaitu Ltd. A broad-spectrum fertiliser, NZBioActive provides over 70 key nutrients and carbon compounds which stimulate soil microbial activity and vines' natural defences and immunity to increase crop quality and production.
Produced from wild harvested fresh seaweed Undaria pinnatifida, NZBioActive is applied as a foliar spray throughout the year at Dog Point and added to humic acid in autumn.
"This is the first year we have used NZBioActive across the whole vineyard," Nigel says. "Soil is teeming with biology, and cultivating healthy plants with green leaves and uniform growth."
He says it appeals to apply a New Zealand-made product that utilises an invasive seaweed species. "The waters around New Zealand are pristine and the make-up of the minerals is excellent. NZBioActive is a great product, and Waikaitu's sustainability and environmental practices make them stand out in the decision-making process."